Southwest Ohio's Premier Home Remodeling Company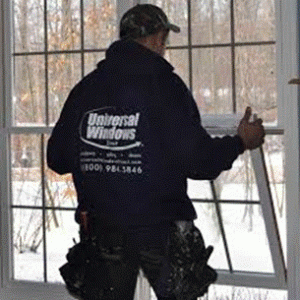 With locations in the Cincinnati and Dayton, Ohio, areas, Universal Windows Direct has become one of the largest and most trusted home remodeling companies serving homeowners throughout the Southwest Ohio region. It's easy to understand why. We understand that home improvement is about improving your life, and we go above and beyond to provide the absolute best:
Customer Experience
As your home remodeling company, Universal Windows Direct will always prioritize your best interests ahead of our own bottom line. Unlike other residential remodeling contractors, we don't use high-pressure sales tactics or gimmicks. Rather, we take a consultative approach and educate our customers about the problems their homes are facing and how best to address them. Even if you don't partner with us, we want you to have the information you need for a successful remodel.
When you hire Universal Windows Direct, you can rest easy knowing your project is in the most capable hands. Your exterior renovation will be completed by highly experienced and extensively trained specialists who always adhere to our high standards for quality workmanship and professionalism. From the initial consultation to long after your project has been completed, you can expect a first-class customer experience.
Exterior Remodeling Products
Whether you need replacement windows and doors, roof replacement, house siding replacement, or new gutters, Universal Windows Direct will provide products that are tailored to your home and well suited to the southwest Ohio climate. Indeed, we've partnered with the industry's finest manufacturers to deliver long-lasting solutions that dramatically improve the energy efficiency and curb appeal of our customers' homes. And we provide best-in-class warranties to give our customers peace of mind.
Learn What Sets Us Apart From Other Residential Remodeling Contractors
If you're looking for a home remodeling company that will ensure you receive an exceptional value, Universal Windows Direct is the clear choice. Call today to schedule a free consultation at your home in the Cincinnati or Dayton, OH, area.