Premium Replacement Windows for Homeowners in the Cincinnati & Dayton, OH, Areas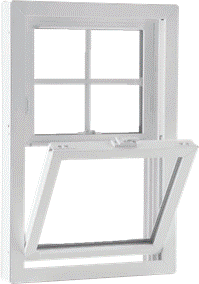 Universal Windows Direct offers a variety of options when it comes to window replacement. As our name suggests we have a universe of window options designed directly to satisfy homeowners in the greater Cincinnati and Dayton markets.
We are dedicated to using nothing but the best materials available in the home improvement industry in all of our products including our exclusive Unishield Windows. All of our windows are customized to accomplish what the homeowner wants, including the look of the window and how it fits every specific opening in the home. All installations are professional and performed by trade master window installers.
Our exclusive Unishield Windows are backed by a double lifetime warranty that protects the original homeowners on all parts, pieces, and installation, as long as they are living in the property where the original purchase took place. And it is transferable to the next homeowner for up to 30 years.


Benefits of Our Replacement Windows
Damaged, outdated home windows are more than just an eyesore that detracts from the visual appeal of your home inside and out. They are also a security concern, providing an open invitation to intruders, and they're a leading source of energy loss that can cause monthly energy bills to skyrocket. At Universal Windows Direct, our exclusive Unishield windows are designed to provide value for a lifetime. You can expect our vinyl replacement windows to:
Deliver Exceptional Energy Efficiency
Did you know that heat loss through windows can account for up to 25% of a home's monthly energy costs? Especially in the southwest Ohio region where winters can be frigid, outdated windows can make it difficult to maintain comfortable temperatures.
Our top-of-the-line Unishield windows have advanced, insulating frame-and-glass packages that will help lock heat inside in the winter and outside in the summer. You'll potentially see reduced monthly energy costs and enjoy more comfort for as long as you own your home.
Enhance Your Home's Beauty
There is no limit to the ways that you can customize our Unishield replacement windows. In addition to all of the most popular window styles, you can select from myriad frame colors, hardware styles, grid patterns, decorative glass options, and more. A window replacement expert from Universal Windows Direct will work closely with you to ensure you get exactly what you want and that you absolutely love the look of your new home windows.
Require Minimal Maintenance
Featuring ultra-durable vinyl frames that are ideally suited to the harsh southwest Ohio climate, our windows will stand strong for decades without the need for tedious maintenance, such as painting. Some models, such as our double-hung windows, even have a tilt-in sash to make cleaning both sides of the glass as easy as possible.
Which Window Styles Do We Offer?
One of the most rewarding parts of replacing your windows is choosing the perfect window styles to complement your home. At Universal Windows Direct, we offer all of the most popular options, making it easy for you to express your unique design sensibilities. Options include: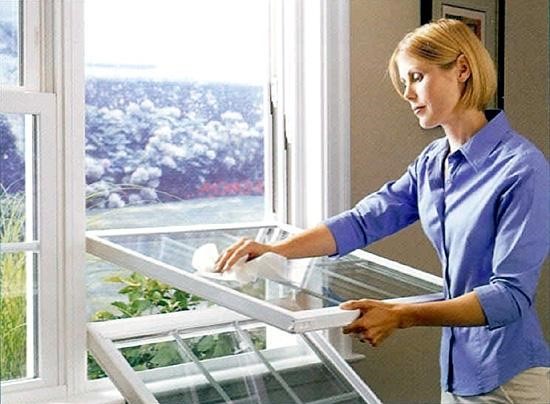 Double-Hung Windows
The double-hung window is America's favorite! Our double-hung windows have amazing energy efficiency properties, low maintenance requirements, easy operation, a variety of options available, and affordability that makes it a go-to option for any homeowner.
Casement Windows
The casement window is popular for its high glass volume mixed with its convenient crank out ability. It offers a great view outside from the comfort of the home. A vinyl casement window is available in wood tones to match flooring, casing, and other home décor. It is a window created to boost pride of ownership and allows fresh air to come in whenever needed.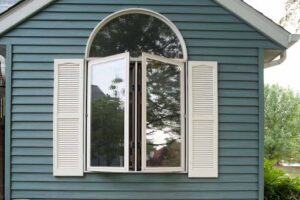 Sliding Windows

When it comes to sliding windows, there are many options available. The best way to categorize them is by the number of sashes the window has. If it has two sashes it is called a two-lite slider window. It is very convenient if the window allows both sashes to slide. Another famous vinyl sliding window is the three-lite slider. Its three sashes allow it to fill a big opening with just one window, and its ability to slide helps fresh air to get in on days that the weather is nice. On a vinyl three-lite slider the two sashes at the end can slide, or only the one in the middle. These two options help the homeowner make a decision based on convenience and house design.
Another option available in three-lite sliders is the percentage of glass distributed on each sash. If the homeowners want more space to see through the window and magnify the view on the outside, it is recommended to make the two end sashes 50% smaller than the sash in the middle. If the homeowners want to keep symmetry on the windows, each sash can have the exact same size and glass amount. Offering different product options helps the customer stay in control of the glass space and provides the freedom to design a low maintenance, highly energy efficient, beautiful home.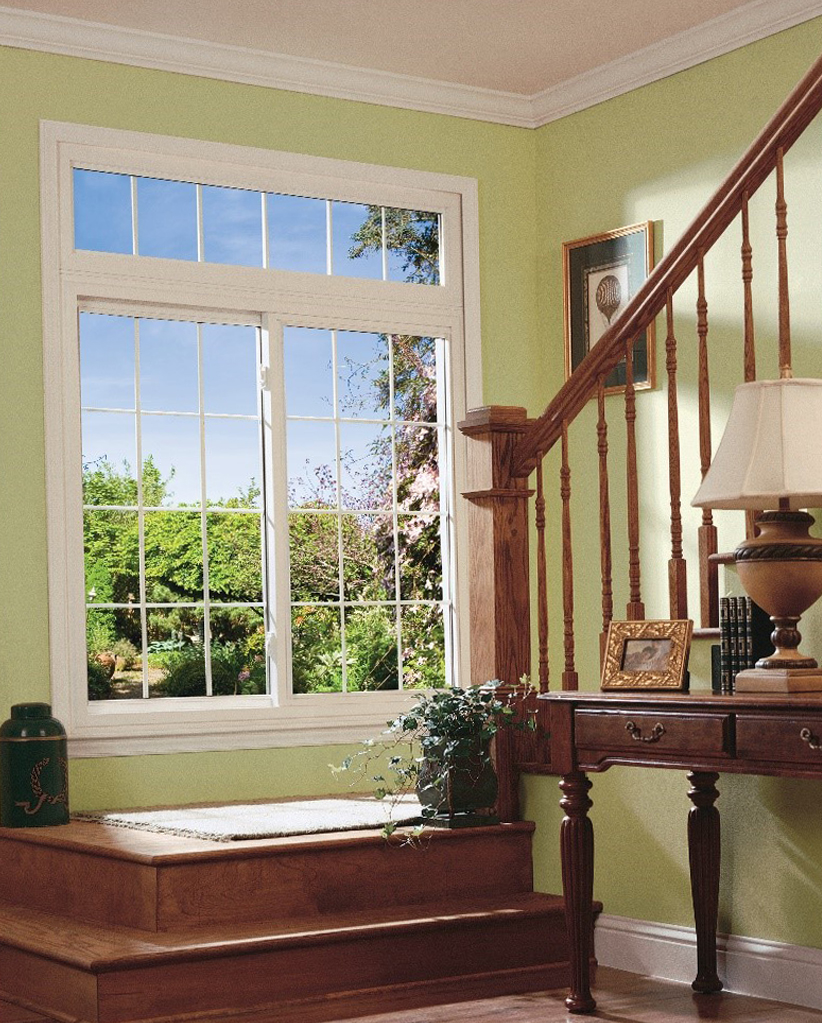 Picture Windows
A picture window is the most energy efficient window option available in the market. A full opening seal also offers an interrupted view. This product is perfect for a home area where ventilation is not required. One of their only drawbacks to keep in mind is cleaning the outside of the window. The picture window is a great option for rooms where the window does not allow access from the interior anyway, or an area that requires energy efficient properties. Either way, when you see through a picture window, there is nothing in the way.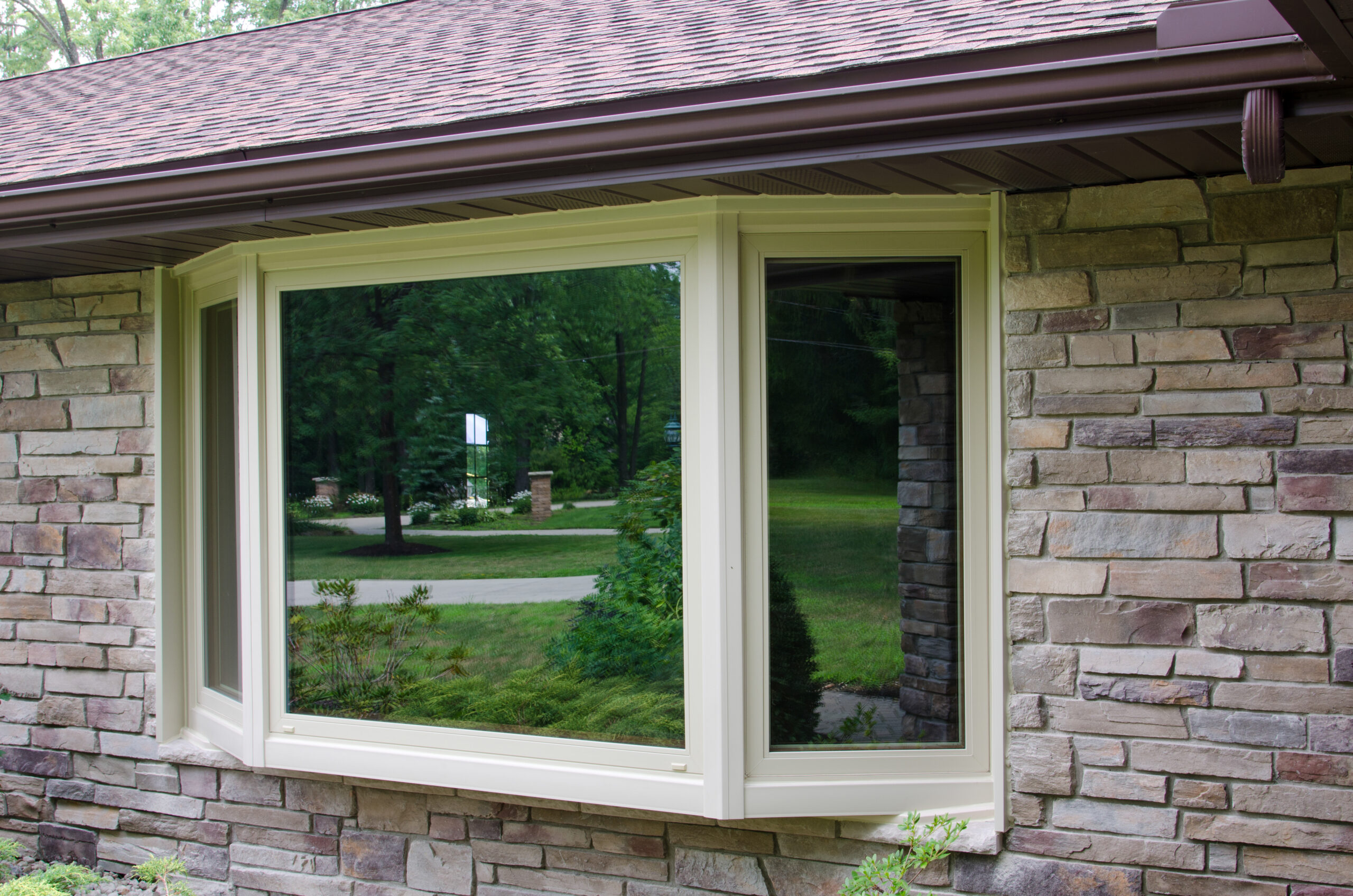 Bay & Bow Windows
Bay and bow replacement windows combine the easy maintenance of vinyl mixed with the beauty of a wood box. The biggest difference between a bay and bow window is the outside angle the window provides. Bay windows have a rectangular angle while bow windows have a more circular angle. Both bay and bow windows need to be composed of a minimum of 3 windows to allow the angle in the outside of the home. Most homeowners that consider bay or bow window options like that they provide additional space for sitting, placing pictures, adding new decorations, or providing they pets a place to enjoy the sun.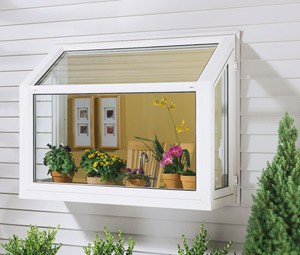 Garden Windows
Vinyl garden replacement windows have been designed for the passionate gardener. They are so unique and rare that when somebody is considering buying a garden window, that automatically makes that person stand out from the ordinary. A garden window allows you to have your own organic spices available all the time. Without going to the store, you can have fresh basil or parsley within reach in your garden window.
Additional Window Styles
Nowadays, homeowners have the flexibility to choose from a wide array of specialty windows in addition to popular, traditional styles. For example, hopper and awning windows are becoming more in demand. These types of windows are smaller and perfect for allowing ventilation in spaces, such as basements.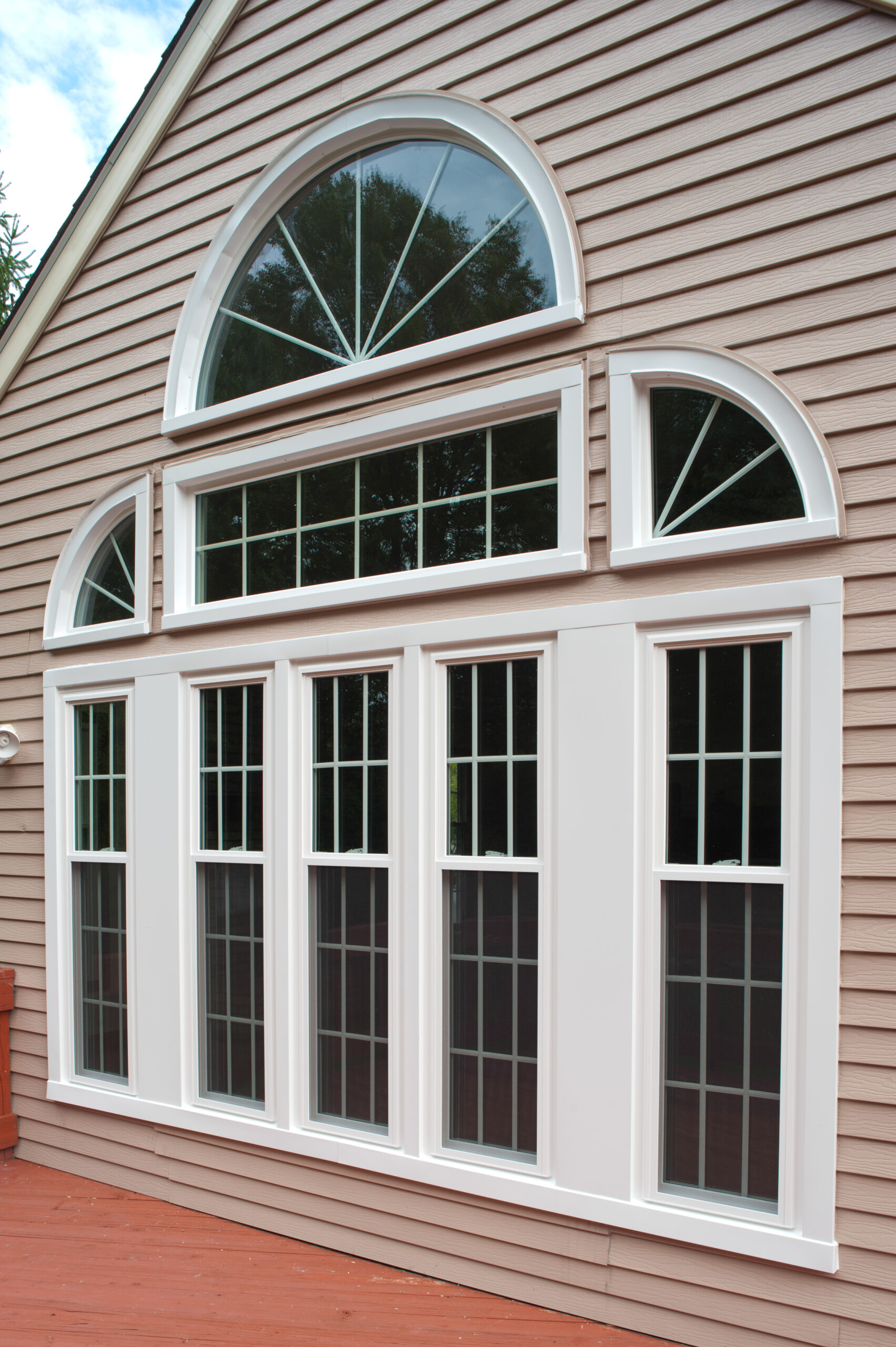 Schedule Your Window Replacement Consultation
Are you ready to enhance your home with beautiful, energy-efficient replacement windows that will provide a lifetime of performance in your home in southwest Ohio? Contact Universal Windows Direct today to schedule a complimentary, no-obligation consultation at your home in the Cincinnati or Dayton, OH, area.