Fiberglass and Steel Front Doors for Residential Properties
Steel & Fiberglass Entry Doors for Cincinnati & Dayton
An entry door is the first impression for the home. Either the front entry door or the home to the garage entry door are important for safety, security, energy efficiency, and pride of ownership. In addition, entry doors increase the resale value of the home, and since it is the first impression for new home buyers, it helps to expedite the selling process as well. Now, when it comes to entry doors, the slab itself is only one component of a proper entry door system. Other components such as the glass package, raw materials, interior trim, exterior cladding, threshold technology, insulation properties, the frame material, paint or finish, hardware, customization options, installation process, and warranties all determine the quality and cost of an entry system.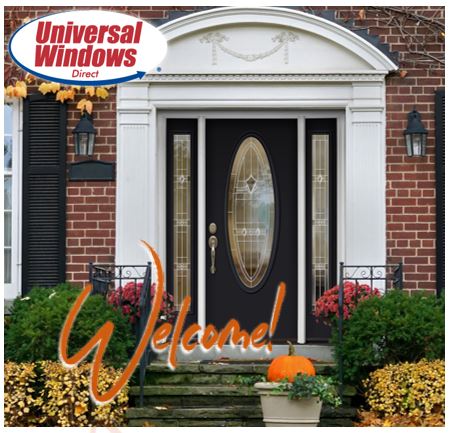 To learn more about the difference in quality of entry doors, simply schedule your FREE, no obligation estimate today. Universal Windows Direct will help make your dream Entry System come true!
In the past, many home improvement products were made out of wood, including entry doors. Even though wood looks beautiful when first installed, with the passage of time and seasons, it will rot. The home improvement industry needed to bring to the market a more durable, safer, and energy efficient solution without sacrificing the beautiful look of wood. With that in mind, the industry now offers steel and fiberglass entry door options.
Steel Entry Doors
Steel doors are the market's most popular option. In the United States, 66% of all entry doors are made of steel as its primary component. There are two main reasons for its popularity. The first reason is cost. Steel doors are still the most affordable option in the market. The second reason is security. Steel is a material that holds up strong through the elements and daily usage.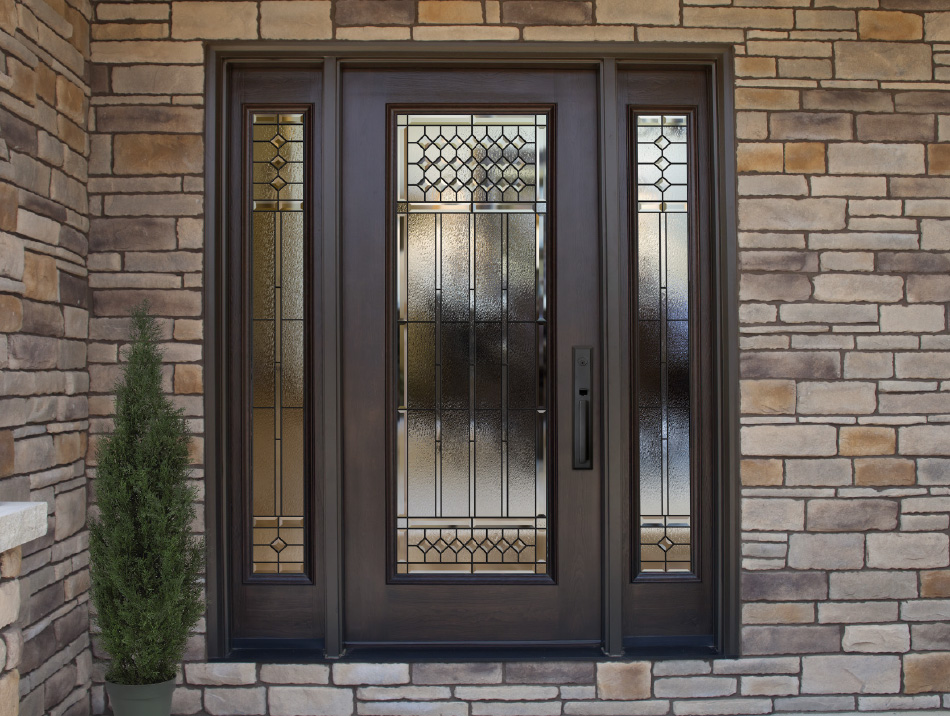 When it comes to steel entry doors there are several features and processes to take into consideration when it comes to the quality and value. Some of these features and process are: the steel thickness, the galvanization process, material for sides and rails, the assembly process, hinge reinforcement, door edge, end cap material, insulation material, paint finish process, size customization, slab texture options, glass package options, and warranties on all parts and pieces.
In order to properly accomplish a dream entry system, the homeowners must pair the best product from a reputable and specialized company with a professional installation.
Are you ready to learn about the different options available when it comes to steel entry doors? Do you want to compare quality and processes to make sure you get the best bang for your buck? Schedule a FREE, no obligation estimate today, and let one of our home designers show you how we are different. Schedule now and soon you'll be saying, "I love my new Entry System!"
Fiberglass Entry Doors
Fiberglass doors are popular for the gorgeous look they bring to a home. Fiberglass doors can cost more, but they also provide a different level of pride of ownership. Most fiberglass doors are placed in the front entry to give the "WOW" factor in the neighborhood.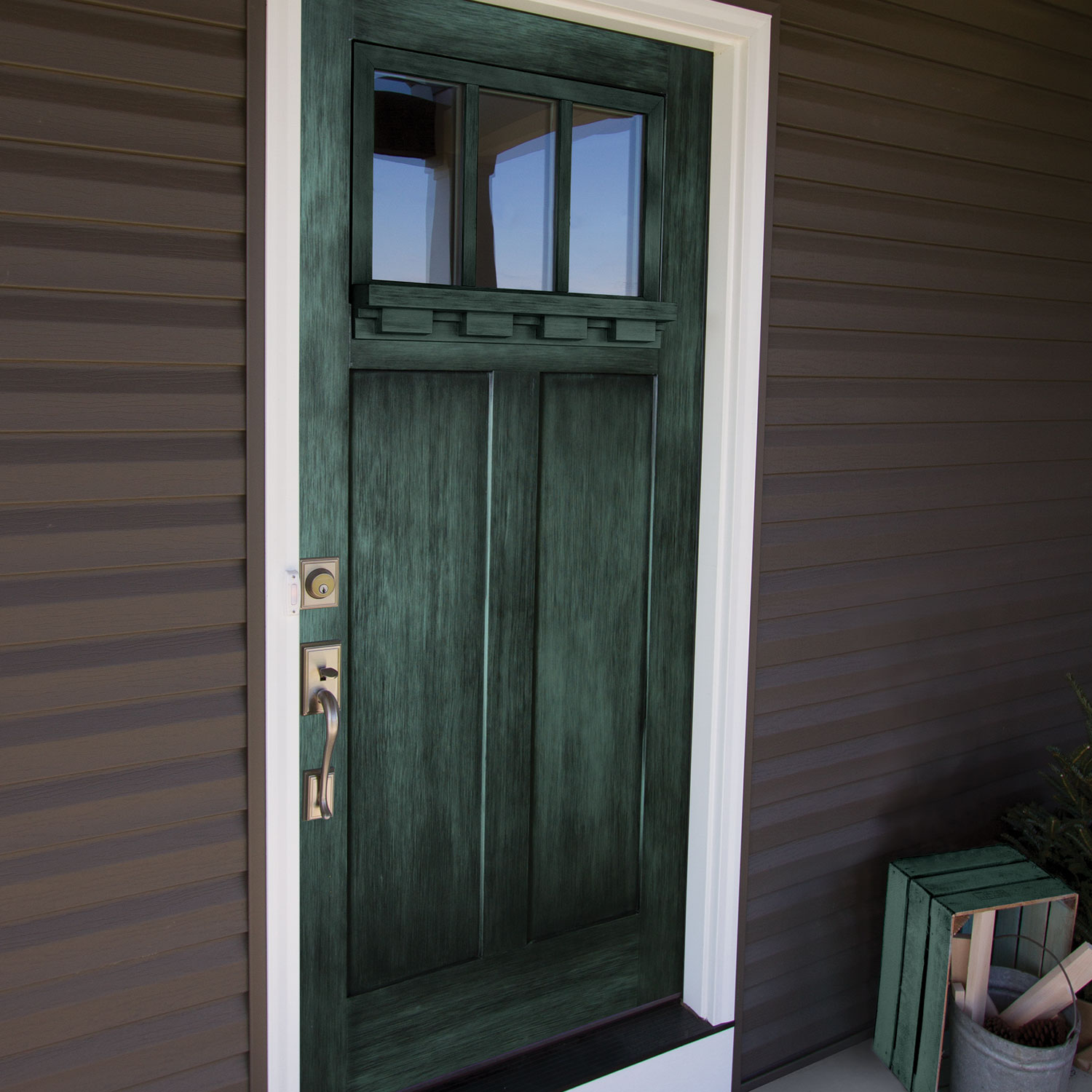 Like any other home improvement product, there are several options in the market when it comes to fiberglass entry doors. The main reason to choose a fiberglass entry door instead of a steel entry door is to boost curb appeal. Some features and processes to take into consideration before replacing a door with a new fiberglass entry door are: woodgrain detail, skin species options (allows style combination), the framing technology, frame moisture content, door edge options, size & style customization, harward options, decorative glass options and warranties.
In order to accomplish beauty, energy efficiency, durability, and security, a high-quality product needs to be paired with a professional installation backed by a reputable company that does not cut corners.
Are you looking to replace your existing door with a more beautiful, energy efficient, durable, and secure entry system? Do you want the look of wood without the problems and the maintenance? Schedule your FREE, no obligation estimate today and design your dream door! Let us show you how Universal Windows Direct is different, and find out why our customers are loving their new entry systems!