Siding Replacement Contractor Based in Cincinnati, OH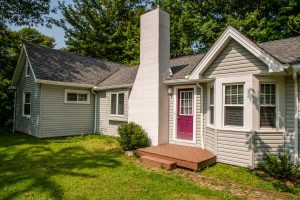 A siding replacement isn't something you take on every day, so when it's time to make this important investment in your home, it's critical that you partner with a company that knows what it's doing. That's why countless homeowners in the Cincinnati, Ohio, area have turned to Universal Windows Direct. We have decades of experience working with local homeowners to update the damaged or outdated components of their homes, and we'd be happy to use our experience for your benefit. From our industry-leading products to our flawless installations, it'll be clear to see why we're the area's leading siding replacement contractor.
Installing Premium Vinyl Siding
Universal Windows Direct is known throughout the area for installing the best products the home improvement industry has to offer, and our house siding is no different. Homeowners turn to us for their siding replacements because the products we install:
Won't crack, fade, rot, peel, or warp over time
Require little-to-no maintenance to stay looking like new
Provide an additional layer of insulation for your home to improve its energy efficiency
Can be customized in terms of style and color to achieve a look you'll love
Another benefit of choosing vinyl siding for your home is its cost. Vinyl is one of the most affordable siding materials available, allowing you to enhance your home's value and curb appeal without breaking the bank.
Contact Universal Windows Direct today for more information about siding replacements and the products we have available to enhance your Cincinnati, OH-area home.