Add New Sliding Patio Doors to Improve the Outdoor Living Space at Your Fayette, OH, Home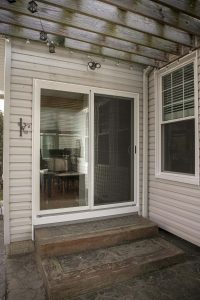 The patio doors in your Fayette, Ohio, home make up the entryway to your outdoor living space, so if they're difficult to operate or let heat into your home, it's time to have them replaced. Thankfully, it's easy when you partner with Universal Windows Direct. We are local home improvement experts known for installing high-quality, long-lasting products, and our sliding patio doors are no exception. We've completed countless home improvement projects for local homeowners, and we're excited about putting our expertise to work for you.
Our High-Quality Sliding Patio Doors
There are several styles of patio doors available for today's homeowners. But sliding patio doors are still the most popular for a variety of reasons. With sliding patio doors, you get:
Energy efficiency – Our sliding patio doors are made with energy-efficient glass, which can help you lower your energy bills.
More natural light – With large glass panes and minimal framing, these doors let the sun shine into your home for an abundance of natural lighting.
Improved appearance – Old patio doors can look scuffed, cloudy, or scratched. Replacing them will help your home's overall look.
Smooth operation – No more sticking doors! Our sliding patio doors are guaranteed to operate smoothly and easily.
Durability – With proper installation and maintenance, your doors should last for decades.
When you partner with us for new sliding patio doors, your installation will be handled by our experienced technicians. Our craftsmen are known for their keen eye for detail and high standards for quality, so you can be sure they'll complete your patio door installation flawlessly.
Contact Us Today
Interested in having your Fayette, OH, home's sliding patio doors replaced with the high-quality ones from Universal Windows Direct? If so, contact us today to speak with a member of our team. We can schedule you for an initial consultation and answer any questions you may have in the meantime.