A Home Window Replacement Company Serving Boone, KY, Homeowners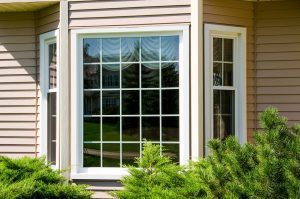 End your search for the ideal home window company in the Boone, Kentucky, area with Universal Windows Direct. We put "windows" in our company's name for a reason, and our unparalleled skilled and industry-leading products have made us the go-to window company for local homeowners. We even maintain an A+ rating with the Better Business Bureau, so you can be sure that we have what it takes to get the job done right. And, once your window replacement is complete, you'll receive an ironclad warranty to keep your investment secure for years to come.
About Our Windows
Our Unishield replacement windows are among the best you can choose for your home. They are made specifically to withstand the harsh weather conditions of our climate, so you can be sure they'll withstand the elements without becoming worn or damaged. Additionally, these windows boast insulated glass-and-frame packages, so they can better insulate your home and potentially lower your energy costs.
We install replacement windows in all the popular styles, so you can count on us no matter the types of windows you're looking for. Our technicians are highly trained and experienced in completing home window replacements, so we'll be able to complete the installation flawlessly from start to finish.
Get Started
Universal Windows Direct is the team to trust to expertly complete a home window replacement at your Boone, KY, home. To get started, contact us today to schedule your initial consultation. We look forward to working with you!