The Home Improvement Contractor of Choice for Homeowners in Brown, OH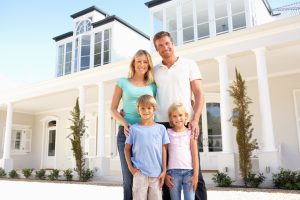 There's no shortage of home improvement contractors serving the Brown, Ohio, area, so how can you be sure you're partnering with the right one for your home? Take the guesswork out of the decision by turning to Universal Windows Direct. Our local home improvement company is known for installing industry-leading products with detailed craftsmanship, and we have a long list of satisfied customers to vouch for our skill and expertise.
Our Services
Our primary focus at Universal Windows Direct is providing high-quality window and door replacement services. Our window replacements are done using our Unishield windows, which lead the industry in terms of both durability and energy efficiency. We also offer front doors and patio doors that will beautify the entryways to your home while also improving security.
In addition to replacement windows and exterior doors, we also install:
House siding to transform your home's exterior and protect it from the elements
Residential roofing systems that will stand strong against whatever Mother Nature throws its way
Gutter systems to channel water away from your home
Gutter protection systems to keep your gutters free of leaves and other debris that would otherwise cause clogs
All of our products are sourced from trusted manufacturers and will stand the test of time once installed on your home.
Let's Chat
Universal Windows Direct is the home improvement contractor you can trust to help you improve your Brown, OH, home. We can begin the process by getting you scheduled for an initial consultation, so contact us today to get started.