Insulate Your Butler, OH, Home with Energy-Efficient Windows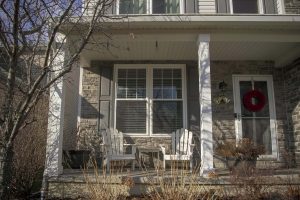 Are you tired of inefficient windows costing you—literally? Your Butler, Ohio, home's windows account for 25% of its energy efficiency, so having old windows replaced can save you money on your monthly energy costs. At Universal Windows Direct, we install our own exclusive Unishield Windows, which offer incredible beauty, durability, and—perhaps most importantly—energy efficiency. We have installed these high-performance windows for countless homeowners and we'd be happy to do the same for you.
Our energy-efficient windows boast both insulated frames and insulated windows, which work together to prevent the transfer of heat into and out of your home. This will eliminate the uncomfortable drafts inside your home, and also make it easier for your HVAC unit to maintain a comfortable temperature.
Energy-Efficient Windows in All Styles
At Universal Windows Direct, we aim to have a product that will work for every homeowner we serve. That's why we offer a full spectrum of energy-efficient windows. No matter what style of window you need, we're sure to have something for you. Our inventory includes:
Casement
Double-Hung
Sliding
Awning
Picture
Bay
Bow
Garden
Hopper
You can also select the ideal color and finish for your new windows so that they complement your home's aesthetic.
Get New Windows Now
Are energy-efficient windows the home upgrade that you've been waiting for? If so, contact Universal Windows Direct today to speak with a member of our team about scheduling your complimentary, no-obligation consultation. We proudly serve homeowners in the Butler, OH, area.