Installing High-Quality Sliding Patio Doors for Homeowners in Clark, OH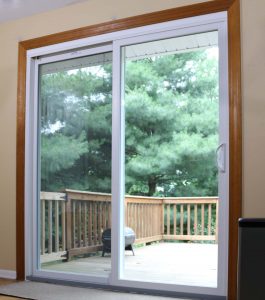 The patio doors in your Clark, Ohio, home make up the entryway to your outdoor living space, so if they're difficult to operate or let heat into your home, it's time to have them replaced. Thankfully, it's easy when you partner with Universal Windows Direct. We are local home improvement experts known for installing high-quality, long-lasting products, and our sliding patio doors are no exception. We've completed countless home improvement projects for local homeowners, and we're excited about putting our expertise to work for you.
High-Quality Patio Doors
We install sliding patio doors that are made to withstand the often-harsh weather conditions of our area. Thanks to their impressive durability, you won't have to perform extensive maintenance to keep your patio doors looking their best.
Speaking of appearance, you'll be able to choose sliding patio doors that complement your home's aesthetic. We even have wood interior options, so you can be sure you'll be able to find something that meets your needs.
Skilled Installations
When you partner with us for new sliding patio doors, your installation will be handled by our experienced technicians. Our craftsmen are known for their keen eye for detail and high standards for quality, so you can be sure they'll complete your patio door installation flawlessly.
Let's Chat
Interested in having your Clark, OH, home's sliding patio doors replaced with the high-quality ones from Universal Windows Direct? If so, contact us today to speak with a member of our team. We can schedule you for an initial consultation and answer any questions you may have in the meantime.