Home Window Replacement Contractors in Clermont, OH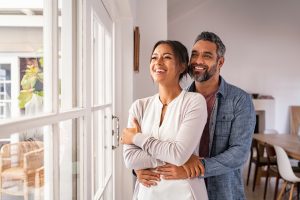 Universal Windows Direct is a home windows replacement company serving homeowners in the Clermont, Ohio, area. Whether you need new windows because your old ones aren't energy efficient, are showing signs of aging, or simply aren't meeting your needs, we are the team to trust for a well-executed window replacement. From your initial consultation through to the last day of your window installation, you'll receive nothing but an exceptional experience. We are known throughout the area for our dedicated customer service, and we look forward to showing you this for ourselves.
About Our Windows
We exclusively install our Unishield windows for homeowners who come to us for a home window replacement. These windows are popular because they offer homeowners a wide range of benefits, such as:
Durability – Our windows have durable frames that won't look worn or damaged after a few years of use.
Ease of maintenance – You won't need to spend your weekends working on your windows to keep them looking their best.
Energy efficiency – Unishield windows boast insulated frames and glass that will prevent heat from transferring into and out of your home.
Customizability – Our windows are available in all the popular styles and a great selection of colors to complement any home's aesthetic.
Peace of mind – You can rest easy knowing your home window replacement is backed by a double lifetime warranty.
Let's Get Started
Contact the experts at Universal Windows Direct today to begin the process of having a home window replacement expertly completed at your Clermont, OH, home. We look forward to serving you!