The Trusted, Local Roof Replacement Company Serving Clinton, OH, Homeowners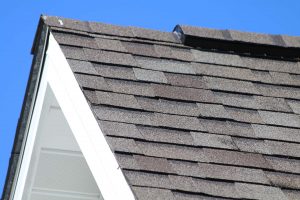 Your roof protects your home from the elements. That means it must be able to stand up to heavy rains, winter snows, and any kind of storm that Mother Nature throws at it. If your roof is starting to show signs of wear and aging, it might be time for a roof replacement. You want to partner with a local company that can install a roof that will protect your Clinton, Ohio, home for decades to come. That company is Universal Windows Direct of Cincinnati and Dayton. You can count on us to provide you with an exceptional roof replacement experience and a stunning new roof that will last for years to come.
Owens Corning Asphalt Shingle Roofing
At Univeral Windows Direct, we proudly install asphalt shingle roofing systems from Owens Corning. Some of the benefits of asphalt roofing include:
Versatility – Choose from a wide variety of colors and styles.
Affordability – Asphalt shingle roofing is one of the most affordable roofing options out there and has one of the best values.
Energy efficiency – Your home will have improved thermal efficiency with your new roof, making it easier to keep it comfortable all year round.
Noise reduction – A properly installed shingle roof will help to dampen out noise from outside your home.
Design flexibility – Asphalt shingles can work with any style of home and roof.
Universal Windows Direct offer products that are tailored to your home and well-suited to the southwest Ohio climate. Indeed, we've partnered with the industry's finest manufacturers to deliver long-lasting solutions that dramatically improve the energy efficiency and curb appeal of our customers' homes. And we provide best-in-class warranties to give our customers peace of mind.
Schedule Your Free Consultation
If you'd like to learn more about our exceptional roof replacement options, contact us today. We'll schedule a time to come to your home for a complimentary consultation and price quote. We're proud to be the local roofing company serving homeowners in Clinton, OH, and surrounding areas.