Custom-Sized Seamless Gutters Available in Clinton, OH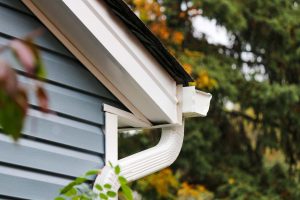 Universal Windows Direct installs industry-leading seamless gutters for homeowners in the Clinton, Ohio, area. We have completed countless gutter installations and maintain an A+ rating with the Better Business Bureau, so you can be sure we have what it takes to complete your gutter installation. You'll receive nothing but the best products and dedicated customer service from start to finish, you can feel good about your decision to partner with us for this important investment.
Why Seamless Gutters?
If you're considering which type of gutter system would be best for your home, we're here to tell you that to get the most out of your investment, you'll want to choose seamless gutters for your home. Seamless gutters are constructed from one continuous piece of material – in our case, durable aluminum. This means there won't be any seams in your gutter system, which are notorious weak points where water can leak and clogs can form.
Our experienced technicians are highly experienced and skilled in installing our seamless gutters. They will take great care to ensure no detail of your gutter installation is overlooked so that your gutters stand the test of time and perform as expected.
Learn More
Curious about our seamless gutters and the many benefits they can provide at your Clinton, OH, home? If so, then contact the experts at Universal Windows Direct today to speak with a member of our team. We'd also be happy to get you scheduled for your initial consultation.