Your Source for Energy-Efficient Windows in Dearborn, IN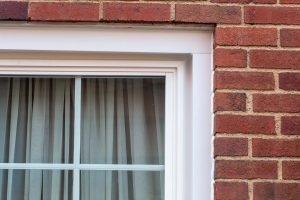 Your windows offer you views of the world outside your home. But, are your old windows letting a little of that outside air get inside? If your windows are older and have you're starting to feel drafts in your home, it's time to upgrade to energy-efficient windows from Universal Windows Direct of Cincinnati and Dayton. We offer Unishield windows that feature advanced, insulating frame-and-glass packages that will help lock heat inside in the winter and outside in the summer. You'll potentially see reduced monthly energy costs and enjoy more comfort for as long as you own your home.
Why Choose Universal Windows Direct?
Did you know that heat loss through windows can account for up to 25% of a home's monthly energy costs? Especially in the southwest Ohio region, where winters can be frigid, outdated windows can make it difficult to maintain comfortable interior temperatures. Our energy-efficient windows can help prevent heat transfer and boost your home's energy efficiency.
When you hire Universal Windows Direct, you can rest easy knowing your project is in the most capable hands. Your window installation will be completed by our highly experienced and trained specialists. From the initial consultation to long after your project has been completed, you can expect a first-class customer experience.
We never resort to pressure sales tactics or gimmicks. They don't benefit anyone in the long run. Rather, we take a consultative approach and educate our customers about the problems their homes are facing and how best to address them. Even if you don't partner with us, we want you to have the information you need for a successful remodel.
Learn More
To learn more about energy-efficient windows and how they can benefit your Dearborn, IN, home, contact us today. We'll set up a time to come to your home for a complimentary consultation and price quote.