Installing Sliding Patio Doors for Homeowners in Hamilton, OH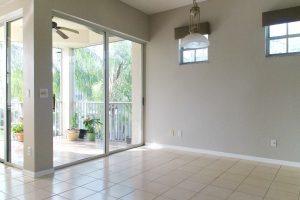 Sliding patio doors provide Hamilton, Ohio, homeowners with access to their homes' outdoor living space, so they should be easy to operate, as well as energy efficient and stylish. If your sliding patio doors are lacking in any of those areas, partner with the professionals at Universal Windows Direct. We are experts in installing premium patio doors that provide our customers with decades of performance, and now we can do the same for you. A new sliding patio door will be a significant visual upgrade in your home and will also make it easier to access your backyard.
Installing Unishield Patio Doors
At Universal Windows Direct, we offer Unishield patio doors, which feature durable frames that can withstand Mother Nature's wrath and maintain their beauty for years to come. These doors also feature energy-efficient glass, so they can help to better insulate your home and prevent uncomfortable drafts from occurring. We offer both sliding and French-style patio doors.
Backed by Long-Lasting Warranties
When you partner with us for a new sliding patio door, your investment will be backed by an industry-best double lifetime warranty. You'll be able to relax knowing that we'll be there should any issues arise down the line—though we never anticipate any.
Let's Chat
Want to learn more about our sliding patio doors and the benefits they can offer for your Hamilton, OH, home? Contact Universal Windows Direct today to speak with a member of our team about our patio doors and scheduling your initial consultation. We look forward to working with you!