Top-Quality French Patio Doors Installed for Homeowners in Miami, OH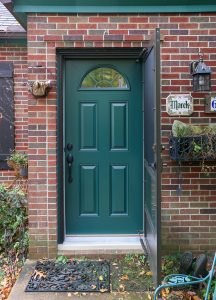 Are you considering new patio doors? Think beyond the standard sliding style and consider French patio doors installed by the home improvement experts at Universal Windows Direct. We have been helping homeowners in Miami, Ohio, and surrounding areas replace their homes' damaged or outdated components for decades, and we would be happy to install your new patio doors.
Our French Patio Doors
French patio doors, sometimes called hinged doors, are a set of two doors hinged on the exterior side and swing open and closed. This style patio door allows for an abundance of natural light to enter your home while providing a unique charm and aesthetic that homeowners love.
Our French patio doors are crafted from durable materials to withstand the elements and provide decades of performance at your home. Featuring attractive wood interiors, these doors offer a warm, inviting appearance that will blend perfectly with your home's existing appearance. They also come backed by an exceptional warranty from the manufacturer for your protection.
Our trained technicians will complete your French patio door installation perfectly, down to the smallest of details. You'll be able to rest easy knowing your home is in the capable hands of our dedicated craftsmen.
Contact Us Today
Contact the experts at Universal Windows Direct today to speak with a member of our team about our stylish French patio doors or any of the other patio doors we install for homeowners throughout the Miami, OH, area.