Experienced Roof Replacement Contractor Serving Residents of Miami, OH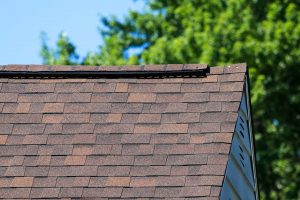 It's a project that every homeowner has to face at some point – replacing the roof on your home. Whether your roof has worn down over time or been badly damaged by storms, when it comes time to replace it, you have two important choices to make. You need to decide on the right roofing material and, just as importantly, the right roofing company for the job. For homeowners in Miami, Ohio, the company to partner with is Universal Windows Direct. We are local homeowners' go-to source for roof replacements, and we have an outstanding reputation for our products and craftsmanship.
Why Choose Universal Windows Direct?
You have a lot of options when it comes to finding a contractor for your roof replacement project. So, why choose us? At Universal Windows Direct, we are proud to install asphalt shingle roofing systems from Owens Corning. This manufacturer is known for the exceptional caliber of its roofing systems, which offer unparalleled:
Weather protection – Our roofing systems boast exceptional features to keep your home safe in all kinds of weather.
Durability – These roofs are made using the best available materials so that they stand the test of time without becoming worn or damaged.
Beauty – Choose the perfect color and style for your new roof so that it complements your home's aesthetic.
Perhaps best of all, your new roof will be backed by one of the best manufacturer's warranties in the industry, so you can have peace of mind making this investment in your home.
We always prioritize your best interests ahead of our own bottom line. Unlike other residential remodeling contractors, we don't use high-pressure sales tactics or gimmicks. Rather, we take a consultative approach and educate our customers about the problems their homes are facing and how best to address them. Even if you don't partner with us, we want you to have the information you need for a successful remodel.
Let's Get Started!
Contact Universal Windows Direct of Cincinnati & Dayton today to learn more about our high-quality roof replacements for homeowners in Miami, OH.