Improve the Comfort of Your Montgomery, OH, Home With Energy-Efficient Windows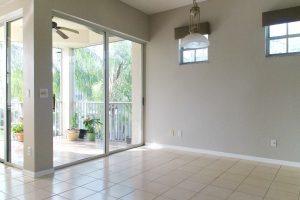 Did you know that as much as 25% of the energy lost by your home is through your windows? That means your windows  play a major role in your home's overall energy efficiency. Over the last few decades, the window industry has made amazing strides in creating energy-efficient windows. So, if your home in Montgomery, Ohio, needs new windows, consider investing in Unishield energy-efficient windows from Universal Widows Direct of Cincinnati and Dayton. We'd love to help you keep your home comfortable all year round and spend less on your energy bills!
Benefits of Energy-Efficient Windows
When you decide to install energy-efficient windows in your home, you're investing in its future. Some of the benefits you'll get from that investment include:
Improved comfort – By eliminating drafts and leaks, it will be easier for your HVAC system to keep your home at the perfect temperature year-round.
Energy bill savings – Because your HVAC won't have to work as hard, it'll runs les, which means lower energy bills.
Increased home value – Energy-efficient windows are an upgrade that can be a great selling point for your home.
Reduced noise – The same technology that blocks air and heat from moving in and out through your windows also partially blocks sound. Outside noises won't be as bothersome anymore.
Reduced condensation on windows – Condensation on windows disrupts your view and can also lead to mold and bacteria growth, which is harmful to your home's air quality.
Pride in going green – Saving energy is a big step in reducing your carbon footprint and helping our environment.
When you hire Universal Windows Direct, your exterior renovation will be completed by highly experienced and extensively trained specialists who always adhere to our high standards for quality, workmanship, and professionalism. From the initial consultation to long after your project has been completed, you can expect a first-class customer experience.
Contact Us
To learn more about the benefits of choosing energy-efficient windows for your Montgomery, OH, home, contact us today.