Choosing The Most Energy Efficient Windows
Feb 11, 2022
Are you looking for the most energy-efficient replacement windows for your home? If you're tired of paying sky-high energy costs, you're in the right place. Here at Universal Windows Direct, our energy-efficient windows have the thermal properties and insulation you need to save big on your energy bills.
We have locations in Cincinnati and Dayton, making it easy for you to get convenient and affordable window installation and replacement services. In addition, we only have ENERGY STAR-certified replacement windows that provide your home with superior performance and energy efficiency.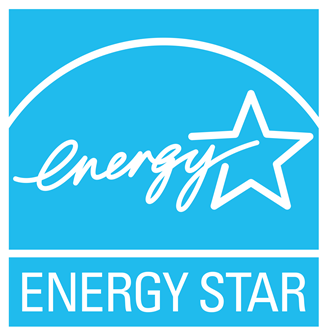 Why Choose Us?
When you choose United Windows Direct, you're getting a legacy of quality, professionalism, and customer service. We know how important energy savings are to our customers, which is why we offer energy-efficient windows with exceptional thermal and insulation properties.
If you want to reduce the amount of energy lost through your home's windows and reduce overall utility costs, you should check out energy-efficient window replacement services for your home. We have a wide range of energy-efficient window types, so you can be confident that you'll find the right choice for your home.
General Questions About Our Energy Efficient Window Choices
Here at Universal Windows Direct, we provide some of the industry's most energy-saving windows for our customers. When you choose our energy-efficient windows, you can get the insulation you need to lower your monthly bills, keeping your house warm in the winter, cool in the summer, and giving you big energy savings.
Are All Old Windows Horrible at Energy Efficiency?
Some old windows do have poor energy efficiency. Generally, if your existing windows are more than 30 years old, you should replace them. Of course, if there are cracks in the glass panes or visible damage, you're due for replacement windows.
However, that doesn't mean that every old window has inadequate thermal protection and insulation. If your annual heating bills are high, of course you should look into whether your windows have the performance abilities to keep your house insulated properly. Sometimes, you can get away with replacing old windows with storm windows, which are some of the most efficient and affordable windows you can get.
Do New Windows Really Save Money?
Did you know that the average household can save up to 12% each year on heating and cooling bills when upgrading to new energy-efficient windows? While your individual savings will depend on several factors related to one's home and climate, for the most part, you're going to get big energy savings.
You can also get energy-efficient windows by customizing the type of glass. For example, double pane glass will provide better insulation than single plane glass, and triple-pane glass offers even more insulation.
Another popular style is windows with inert gas between the panes of glass. Typically, the gas inside is either argon gas or krypton gas. It helps reduce heat transfer and increase heat gain, giving it excellent energy-saving properties.
You can also get Low E glass (low emissivity) that reduces the amount of solar radiation that penetrates through the glass. That helps protect the interior of your home and reduces the amount of fade and UV damage because of the special coating on the window glass.
Is Vinyl the Most Energy-Efficient Material for Windows?
While many people say that the vinyl window style is the most energy-efficient, this may not necessarily be the case. In some cases, old hardwood can be a more energy-efficient material for window frames, sashes, and trims due to the dense nature of the tree's wood and rings, which are superior natural insulators.
However, if you want vinyl windows, you can rest assured that you'll still get outstanding energy efficiency, whether you choose single pane windows or double pane windows. You can also add foam insulation to increase your window's energy efficiency even more.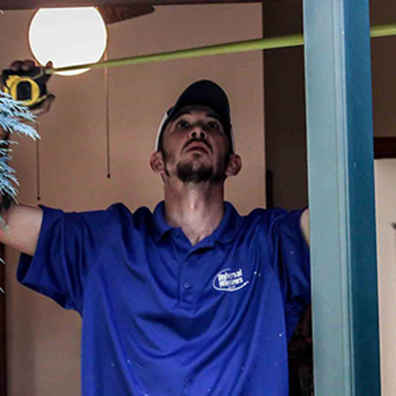 Window Replacement or Storm Windows: Which Is Better for Energy Efficiency?
Storm windows are one of the most energy-efficient window types, especially compared to getting a complete window replacement. That's because most storm windows are Low E (low emissivity), which helps block visible transmittance of the sun's harsh UV rays.
The Low E coatings also help reduce the solar heat gain coefficient on storm windows, which is the amount of radiation the windows let in. According to Energy.gov, using storm windows can provide anywhere from 12% to 33% energy savings on your heating and cooling costs.
Not only are Low E storm windows more energy-efficient than a window replacement, but they're also cheaper. You'll only pay about a quarter of the entire cost of a total window replacement, which makes storm windows one of the best energy-saving options. In addition, they can buffer against outside noise and reduce drafts, heat loss, air infiltration, and leaks around the window frame.
Find the Best Energy-Efficient Windows for You
When it comes to finding the right type of window, energy efficiency stands out as a major factor to reduce your carbon footprint. It's important to look at all the energy-efficient windows available on the market to find the most reliable way to keep your home insulated. As a result, you can help the environment and even save money on your utility bills.
You should also look at the type of climate where you plan to have windows installed. For example, those living in warmer climates will probably want windows that can provide excellent insulation and solar radiation protection to keep their home cool during the warmer months, even if they already have window treatments and curtains that help block out the sun.
Frequently Asked Questions
If you're curious about the best energy-saving windows or replacement windows for your home, you're in the right place. We're going to answer all your questions about the most energy-efficient windows and how they can make a huge difference in the amount of money you save.
The most energy-efficient windows you can buy include windows that have multiple panes of glass, such as double-pane windows and triple-pane windows. The other two kinds are those with Low E and inert gas.
For example, windows with triple panes of glass have a low U factor, with almost zero heat transfer or loss. U factor measures how well the window can insulate your home. You want to get windows with a low U factor for the best energy efficiency.
You should also consider windows with low visible transmittance, which means that they don't let a lot of sunlight and UV rays through the glass panes, even if there's only a single pane of glass.
Do you want even more energy efficiency? Look for a replacement window type with inert gas between the glass panes. It's a technologically innovative window style that can help you get even bigger savings on your energy bills. In addition, these windows feature a low solar heat gain coefficient due to the argon gas they use, which makes them a popular choice.
One popular name is Pella Windows, which has a wide selection of both windows and doors. Some of them are energy efficient. In addition, you can browse through the brand's options with single-pane glass, double-pane glass, triple-pane glass, and window treatments, among other options.
Andersen is another brand name that has been an industry leader. Andersen has been around for over 115 years and is one of America's most popular brands.
You can also look for any window brand that offers ENERGY STAR-certified window glass. That's an outstanding rating that will ensure you're getting excellent energy efficiency with your new windows. If you need ENERGY STAR-rated windows, just give us a call here at Universal Windows Direct. We'll be happy to help you with proper installation so that you can enjoy your new windows as quickly as possible.
Yes, replacing your windows will help you save energy and money. What kind of windows do you have now? If you have windows with a single pane instead of multiple panes of glass, you're definitely going to benefit from even bigger savings by replacing them.
In fact, if you use ENERGY STAR-rated windows, you can save an average of $126 up to $465 every year on your bills. You can also apply for a federal tax credit to help offset the cost of your ENERGY STAR window installation.
Just like with standard replacement windows, you also have the option to get thermally efficient windows. However, the most thermally efficient windows have multiple panes of window glass, such as triple pane or double. You're also going to get more energy efficiency with windows that feature a fixed sash on the top since the stationary window pane eliminates the risk of an improper seal around the frame.
You can also choose different window frames and hardware since our windows come in a wide range of options, styles, finishes, colors, and textures guaranteed to seamlessly blend in with your existing home decor. We have all the best thermally efficient windows with ENERGY STAR ratings in every shape and style you could ever want.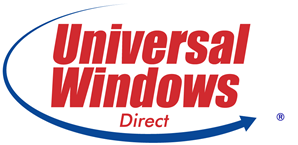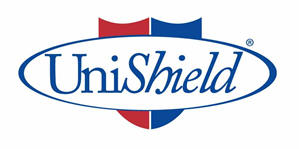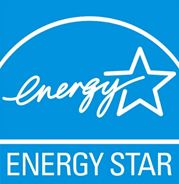 Call the Universal Windows Direct Professionals Today
For the best and most energy-efficient windows for your home in Southwest Ohio, call the professionals at Universal Windows Direct. We've been providing our customers with the highest quality and most energy-efficient windows on the market, including our Exclusive UniShield Windows, which offer superior energy performance. We only use the best manufacturers, so you can feel confident that you're getting quality and value with your brand-new windows.
Call us today at (513) 755-1800 to learn more about the windows we offer or to get a free, no-obligation quote for your home.