Your Source for New Sliding Patio Doors in Cincinnati, OH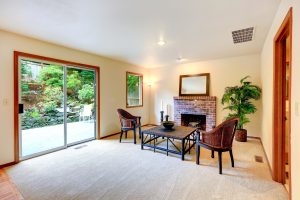 If you're looking for new sliding patio doors for your home in the greater Cincinnati, Ohio, area, turn to the professionals at Universal Windows Direct. We proudly offer and install top-of-the-line sliding glass doors for homeowners throughout the region, and we'd be happy to do the same for you. Whether your existing patio doors are difficult to open and close, fogged over, or otherwise causing problems, you can rely on our experienced team to provide with you the services you need.
Choose Unishield Patio Doors for Your Home
At Universal Windows Direct, we're pleased to be your exclusive source for Unishield sliding patio doors. These gorgeous patio doors are exceptionally durable, energy efficient, and low maintenance, making them a great option for your home. They also feature a double lifetime warranty so that you can have complete confidence in your sliding patio door replacement. In addition to Unishield patio doors, we also proudly offer custom sliding glass doors from ProVia, another trusted brand known for its great products.
Professional Patio Door Installation Services
When it comes to sliding patio door replacement projects, the quality of the installation matters. Your sliding patio doors will only perform at their best if they're properly fitted, leveled, and installed in place. That's why the professionals at Universal Windows Direct take extreme care throughout the installation. We'll attend to the smallest details so that your new sliding patio doors will perform reliably for years to come.
Contact Universal Windows Direct today to get started having new sliding patio doors installed on your home. We proudly serve homeowners throughout the greater Cincinnati, OH, area.