Custom Vinyl and Glass Sliding Patio Doors in Ohio
Sliding Patio & Glass Doors for Cincinnati & Dayton
A sliding patio door is a convenient home improvement that helps connect the inside of the home with a patio, porch, or backyard. This allows light to come in while providing an amazing view.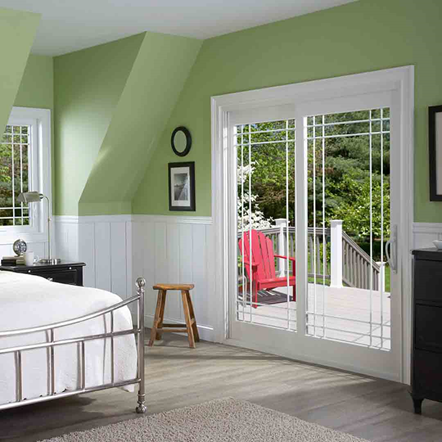 There are other door styles available on the market, but what makes the sliding patio door more convenient is that homeowners can implement the door inside or outside of their house even in a smaller space. Other great advantages of sliding patio doors include easy functionality, low maintenance requirements, and affordable options available.
Are you looking to enhance the beauty of your home? Do your doors not slide open properly anymore? Do you have a swinging door that steals your home or patio space? Replace your actual door with a brand new Exclusive Unishield Sliding Patio Door design just for your home! Schedule a FREE no obligation estimate today and let us show different options available. You can choose which one fits best for you and get an exact price on it.
Sliding Vinyl Patio Doors
Sliding patio doors are also manufactured from different types of raw materials, and are paired with different quality glass package options. There are vinyl, wood, or fiberglass sliding patio doors options in the market. The easiest maintenance and affordable ones are vinyl sliding patio doors.
While shopping for vinyl sliding patio doors, consider these factors:
Type of vinyl used
The frame structure
Energy efficiency properties
The material & strength of the screen (since this part is use very commonly)
The design options
Customizability of the door
The locking system
The glass package seal
A sliding patio door is composed mainly of glass, so if a seal failure occurs all the energy properties of that glass at that point would be useless. Since the door fills a large amount of space on the wall, energy bills could be affected negatively.
Another important factor to take in consideration is the glass package seal. Once the seal fails, water can get in between the pane of glass. Internal fog forms, obstructing the view permanently or until the door is replaced again. This also creates an ideal environment for mildew, mold, and/or allergens to disperse.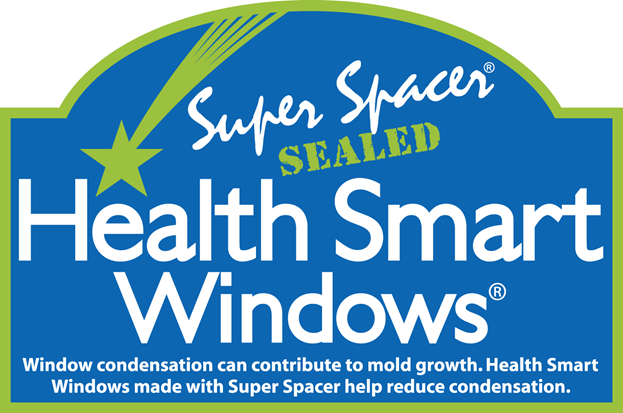 Are you looking to replace your patio door only once? Are you thinking about replacing your original patio door to find inspiration in nature with an incredible view? Do you want to switch to a more energy efficiency door option? Do you want to avoid drafts and allergens, so you feel more comfortable in your home? Let us show you how our high quality Exclusive Unishield vinyl sliding patio door paired with Super Spacer technology can help.
Schedule a FREE no obligation estimate today and design your dream door. Pick from different colors, grids, and hardware styles. Our home designer will walk you through the different options available, and provide you with an accurate price that same day. Schedule your FREE estimate today and connect your home interior to your patio as easy as sliding a door!
Custom Sliding Patio Doors
There are several options in the market for sliding patio doors. Almost all big box stores offer standard door size patio doors. This is where customers can buy the door and install them by themselves. Even though it is a very inexpensive way to accomplish a project, the drawback is that in some cases a standard size door will not fit correctly in the opening.
If the door does not fit in the opening, the big box door is useless. The homeowner is now stock with a more complex type of project, and at this point might need the help of a general contractor. However, that contractor is going to try to make the door fit, causing a strain of issues to occur. What started as a good idea ended up as a project with little certainty of success.
To avoid all these inconveniences, the best option is to work with a specialized company. These companies are able to design, build, and manufacture a custom sliding patio door based on the house requirements. Custom sliding patio doors not only maximize the property's energy efficiency, but they also allow the customer to pick different styles and options that are not available in a big box shelf all the time. A custom sliding patio door will be paired with components like the proper caulk and coil to match color, and a professional installation to make sure functionality and energy efficiency properties are accomplished.
Do you want to design your own custom sliding patio door? Schedule your FREE no obligation estimate today. Use your ideas and inspiration to pick between different colors, styles, and options. Make your new sliding patio door unique for your home! Learn how Universal Windows Direct Exclusive Unishield is unique from other sliding patio doors in the market! Schedule your FREE no obligation and find out why other homeowners choose us! Also check out our other pages on replacement windows, replacement windows in Dayton, and the cost of replacement windows.