Improve Your Home With Energy-Efficient Windows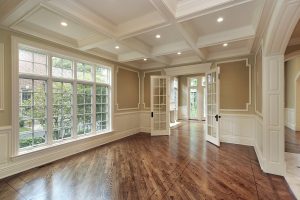 It can get pretty cold in Brown, Ohio, during the winter months. The middle of summer? That's just plain hot. If you struggle to keep your home at a comfortable temperature or your energy bills have been skyrocketing, your old, drafty windows could be to blame. Thankfully, you don't have to suffer with drafty windows and expensive energy bills for much longer. Instead, partner with Universal Windows Direct to install new, energy-efficient windows. We are the area's go-to window company thanks to our reputation for installing the best products with the utmost attention to detail, so you can feel fully confident in our ability to install these windows in your home successfully.
Our Energy-Efficient Windows
Your windows play a huge part in your home's energy efficiency. In fact, windows account for about 25% of a home's monthly energy costs, so providing our customers with the most energy-efficient windows is our top priority. That's why we are proud to install the best energy-efficient windows in the business – Unishield replacement windows.
These windows boast insulated frame-and-glass packages that can help reduce heat transfer into and out of your home. You won't have to deal with uncomfortable drafts inside your residence, and may even notice reduced energy costs. Plus, since you'll be able to customize your windows' color, hardware, and other visual components, they will blend in perfectly with your home's aesthetic.
Learn More
Are you ready to upgrade your Brown, OH, home with energy-efficient windows? If so, contact Universal Windows Direct today to find out how to schedule your initial consultation. We can't wait to hear from you!