Darke, OH's Top Home Improvement Contractor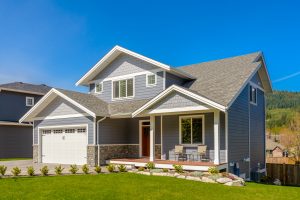 You can confidently end your search for a home improvement contractor in the Darke, Ohio, area with Universal Windows Direct. Countless homeowners have trusted us to take charge of their home improvement projects and we have a long list of satisfied customers to show for the work that we do. We aim to uphold our exceptional reputation with every job we complete by providing transparent communication and top-quality products, and we look forward to doing the same for you.
What We Do
We offer a wide range of home improvement services at Universal Windows Direct. No matter what you are picturing for your home's exterior, we are the team you can trust to bring your dreams to life. We can install:
Exterior doors including entry doors as well as sliding and French-style patio doors
Residential roofing systems
Gutter systems
Gutter guards
We have partnered with reputable manufacturers to ensure we only install long-lasting products for those we serve. Our products are durable, energy efficient, customizable, and low maintenance, and they come backed by ironclad warranties to keep your investment secure. No matter which project you need completed at your home, your installation will be carried out by trained and experienced craftsmen, so you can be sure they'll display the highest level of care and precision while working at your property.
Learn More
Universal Windows Direct is ready to be your home improvement contractor in Darke, OH. To begin the process of scheduling an initial consultation for your home improvement project, contact us today to speak with a member of our team.