Best Replacement Windows Installation in Dayton, Ohio
The Dayton area is under constant improvement. Home owners are looking for energy efficient, easy maintenance replacement windows and doors for their home. A window replacement project will improve the energy efficiency aspects of a home, boost the pride of ownership, and increase the equity or resale value of the home. Most importantly, Dayton home owners are looking for an alternative to help them feel comfortable in their home through the passing of each season.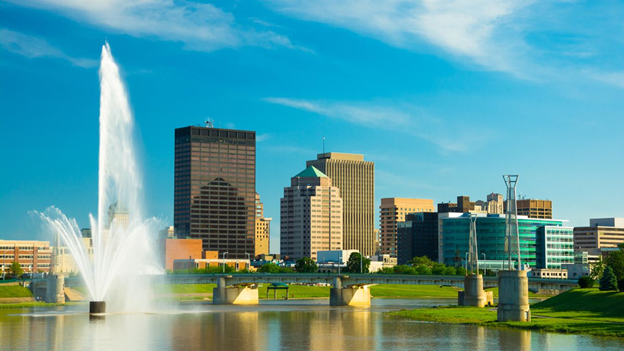 If you live in the Dayton area and are looking for window replacement improvement, let Universal Windows Different in Dayton, Ohio make a difference in your home. We offer an exact price for your project that very same day! Schedule a FREE no-obligation estimate and let one of our home designers provide quality service and price you for what you want!
Replacement Windows Dayton Ohio
Dayton's charismatic relaxed lifestyle and beauty make this city a gateway for homeowners opportunity. A benefit to this Ohio based city is the expansive privacy and nature available. Because of all these benefits, the Dayton residential area has greatly expanded. Now home owners are looking for ways to make their homes energy efficient, while also increasing their property value. Replacement windows and doors are the only home improvement projects that can be enjoyed inside and outside of the home. Window replacement is also one of the very few home improvements that provide energy-efficient benefits. New windows improve the looks and equity of a home. For Dayton homeowners who are looking to replace their windows and doors, it is best to approach this project as a systematic process. All the key pieces must match to accomplish the goals made for the home to keep the project experience fun. 3 more important things to consider on a replacement window project include: product quality & warranties, company reputability & specialization, and the installation process.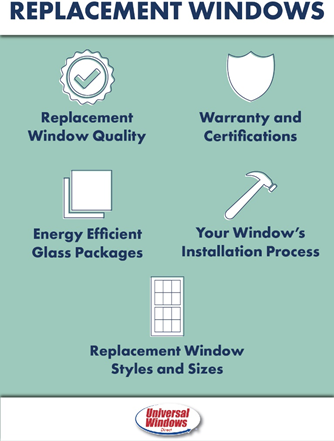 If you live in the Dayton area and are looking to replace the original windows with brand new replacement windows and doors, let us show you how we are different. We provide an exact price for our Exclusive Unishield vinyl windows, combined with our Double true lifetime warranty and specialized installation services. Trust a true specialized windows company and schedule a FREE no obligation estimate today!
Product Quality & Warranties
The first key to consider before deciding on replacement windows is the product quality, and the warranty that comes with it. The window itself is the first piece of the puzzle. Finding windows that are energy efficient, have lasting parts, and fit the needs of the home are all important considerations. Factors such as the type of vinyl used, balancer system, frame structure, insulation properties, lock technology, screen strength, and the way the glass is sealed are very common problems in the replacement window industry.
The best way to verify the window construction quality is through the product warranty itself. Commonly prorated warranties are extremely risky since the warranty of the parts and pieces decreases over time. With limited warranties, it is very important to understand the warranty covers, and if it is referring to the lifetime of the window itself.
For example, the glass package warranty in some cases is separate since this is the most important part of the window. As homeowners in the Dayton, Ohio market looking for replacement windows, understanding the glass package warranty is very important to be protected against seal failure.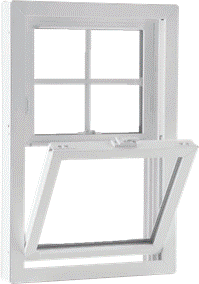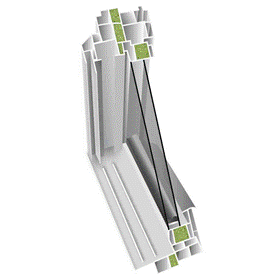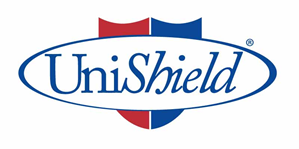 Company Reputability & Specialization
Another consideration while designing a window replacement project is the contractor. These contractors are responsible for providing the window, performing the installation and warranting both.
There are several options for doing new replacement windows at our Dayton location. Home owners have several choices including:
Buying the windows out of a big box store or a lumberyard place,
Hiring a general contractor who lives nearby the Dayton area to perform the installation
Going with a local or out of state independent contractor that provides windows and service for lower prices
Going with a home improvement company that offers replacement window and doors services.
Remember to verify the contractor or company's reputability. What seems like a deal of a lifetime can become a stressful nightmare very quickly.
When choosing one of the first two options mentioned before, it is more challenging to verify the warranty and reputability of the window and contractor.  Be intent on finding an established name in the market. When considering a Dayton established home improvement company, some points to verify the reputability of the company include:
Exclusivity and differences of the window and doors offered,
Promotions available specifically for Dayton,
Years on business locally and nationally,
Local and national ranking by third parties entities,
Reviews and referrals available,
Presence in the market,
Company warranty on the products and installation,
If they have financing options available,
Customer service, buying experience, and time for installation.
When it comes to replacement window and door specialization, an important factor consider is if the company specializes in windows and doors replacement. These considerations include the quality of the product they offer, how they are different from big box stores or other window and doors companies, and most importantly their employees' specialization.
When a company specializes in window and door replacement, the team is trained in the replacement window and door industry. The number of inconveniences that could come out decrease dramatically, making the buying experience more pleasant. Also, when a company specializes in window and door replacement, the home owners have peace of mind that the final result on their project is going to meet their expectations.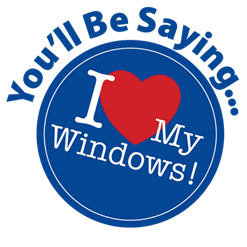 Installation Process
When it comes to window and door replacement projects, home owners need to make sure the installers in charge of the project specialize on the replacement window and door trade. When an installer or an installation crew has been properly trained, the experience and expertise level of that person or crew rises significantly.
Proper training includes the tearing process, the installation process, the treating process, and how to follow EPA guidelines.
Coil and caulking windows and doors as well as various cleaning performances are few of the different steps that go on while installing new replacement windows and doors. The quality or energy efficiency of a window is not required to be installed. If it is not installed properly, it will not do what it is supposed to do for the home or home owner. A successful window and door replacement project experience is the most important part of the installation process.
While shopping for replacement windows and doors consider the product quality itself, the company reputability, the warranties offered, and the team specializing in window and door replacement industry.
Some of the types of window replacements that we offer include:
Double Hung Windows
Casement Windows
Sliding Windows
Hopper & Awning Windows
Bow, Garden, & Bay Windows
Basement & Bathroom Windows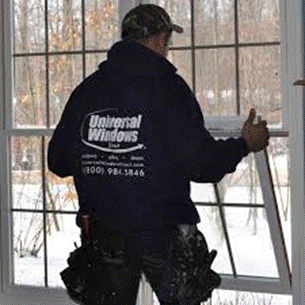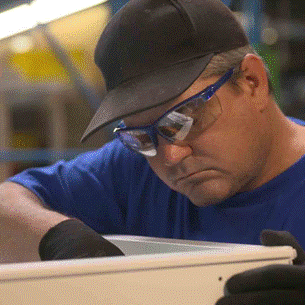 Do you live in the Dayton area and are looking for a local window and door specialization company? Let Universal Windows take care of any window and door installation needs.
Get our exclusive Unishield Window installed by 25 years of window and door experience! Schedule your FREE no obligation estimate today and let our customer service team guide you with knowledge commitment to the window & door industry. Schedule now and get a FREE price from one of our trained home designers!
If you are a Dayton homeowner looking for new replacement windows and entry doors, let a local community care company help you with your project. Universal Windows Direct has been helping Ohio homeowners since 2002 and has serviced the Dayton area since 2012 under the same management and business owners.
We are a specialized window company that has been caring about the Dayton community for 8 years. We've  made thousands of happy homeowners satisfied with their window and door installations. Our purpose is to actively participate in the growth of the Dayton community by offering the highest quality, energy efficient, easy maintenance home improvement products with a professional and specialized installation service.
Let us show you how we are unique, and together we can design your dream windows and entry doors home improvement project. We can design a custom fit not only for your home requirements, but to choose your custom styles and alternatives. We prioritize customer satisfaction and we want to ensure that you are satisfied with our services. This leads to continual business, referrals, and success, thanks to our valued clients. Schedule a FREE no-obligation estimate and check out how to increase the value of your home in the Dayton market. Also, check out our other product pages on topics like sliding patio doors as well as other services that we offer and call us today for a FREE consultation!