Replacement Windows Installation Service Cincinnati
The Best Vinyl Replacement Windows in Cincinnati.
Universal Windows Direct Southwest Ohio offers a variety of options and services when it comes to replacement windows in Cincinnati. As our name suggests, our window company has a universe of window options designed directly to satisfy homeowners in the greater Cincinnati, OH and Northern Kentucky markets. We are dedicated to using nothing but the best materials available in the home improvement industry in all of our products including our Exclusive Unishield Windows. All of our vinyl windows and entry doors are customized to accomplish what the homeowner wants including the look of the window, its thermal performance, and how it fits every specific opening in the home. All window installation services are professional and performed by trade master window installers. Our window company's Exclusive Unishield Windows come with a double lifetime warranty that protects the original homeowners on all parts, pieces, and installation, as long as they are living, and is transferable to the next homeowner for up to 30 years.


Let us show you how our Cincinnati-based company is different! Schedule a FREE estimate with no obligation and design your dream window replacement project. One of our home designers can show the difference in quality of vinyl windows and entry doors on the markets and provide you an exact price based on what you want for your home!
Window Replacements for Homes  in Cincinnati
Every replacement window project needs to be catered to every single home. To accomplish energy efficiency, durability, optimal performance, and beauty, Universal Windows Direct has several product options available that can fulfill any homeowner's needs and wants.
Which styles of windows do we offer?
Double Hung Windows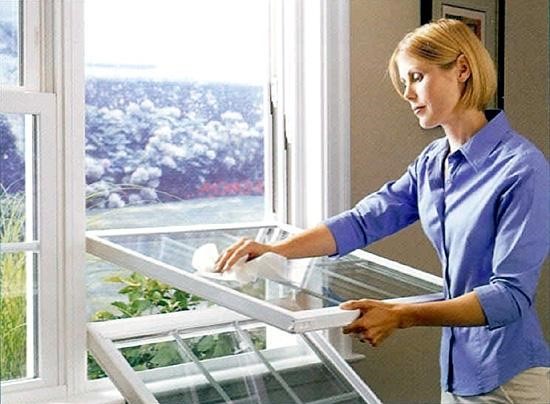 The double hung window is America's favorite! The double hung vinyl windows have amazing energy efficiency properties, superior thermal performance, low maintenance requirements, easy operation, variety of options available, and affordability that makes it a to go option for any homeowner.
If you want to learn more about different options available on double hung windows and how its different parts and pieces will add value for you and your home, schedule a FREE no obligation estimate today! Let us show you how our company's Exclusive Unishield Double Hung is different from other windows available in the market.
Casement Windows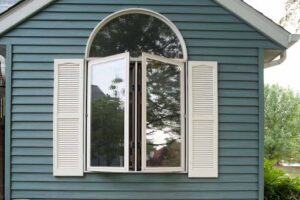 The casement window is popular for its high glass volume mixed with its convenient crank out ability. It offers a great view outside from the comfort of the home. A vinyl casement window is available in wood tones to match flooring, casing and other home décor. Casement windows are created to boost pride of ownership and allow fresh air to come in whenever needed.
If you want to check out different glass casement windows options for your home, schedule a FREE estimate today and enhance the beauty of your home!
Sliding Windows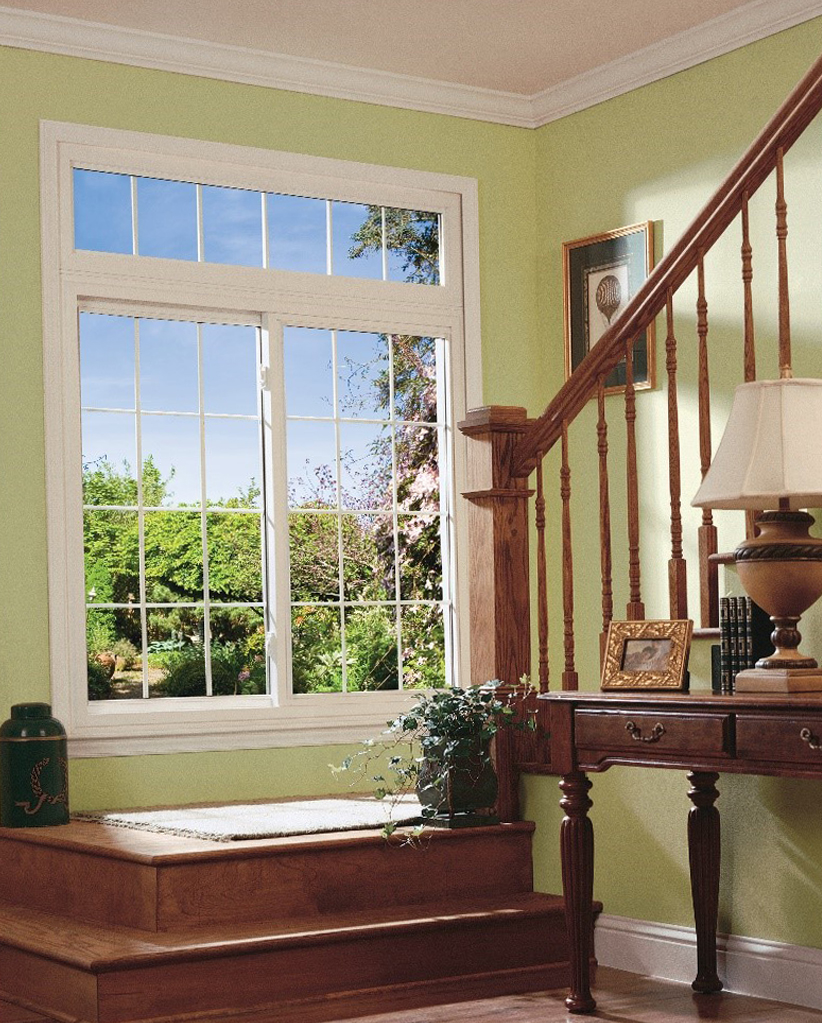 When it comes to sliding windows there are many options available. The best way to categorize sliding windows is by the number of sashes the window has. If it has 2 sashes it is called a 2 lite slider window. It is very convenient if the window allows both sashes to slide. Another famous vinyl sliding window is the 3 lite slider. Its three sashes allow it to fill a big opening with just one window, and its ability to slide helps fresh air to get in on nice weather days. On vinyl 3 lite slider windows, the two sashes at the end can slide, or only the one in the middle. These two options help the homeowner make a free decision based on convenience and house design. Another option available in 3 lite sliders is the percentage of glass distributed on each sash. If the homeowners want more space to see through the window and magnify the view on the outside, it is recommended to make the two end sashes 50% smaller than the sash in the middle. If the homeowners want to keep symmetry on the windows each sash can have the exact same size and glass amount. Offering different replacement window options help the customer be in control of the glass space, and feel free to design a low maintenance, high energy efficient, beautiful home.
Allow for more energy efficiency in your home with slider vinyl window replacement. Schedule a FREE no obligation estimate today, and make your replacement windows slide right into your budget!
Picture Windows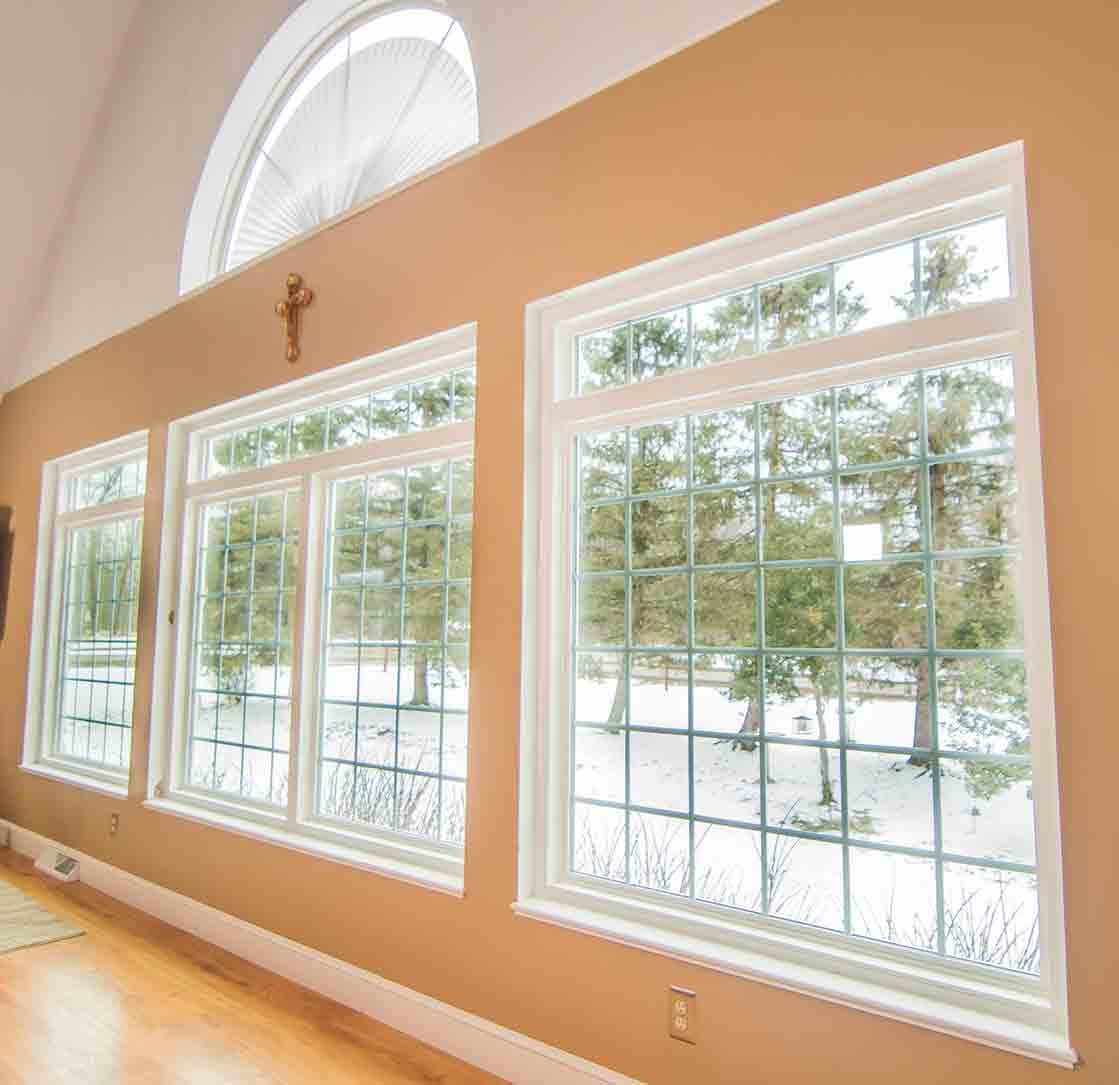 A picture window is the highest energy efficient window option available in the market on the window replacement world. A full opening seal also offers an interrupted view. This product is perfect for a home area where ventilation is not either wanted or required. One of their only drawbacks to keep in mind is cleaning the outside of the window. The picture window is a great option for rooms where the window does not allow access from the interior anyway, or an area that requires energy efficient properties. Either way, when you see through a picture window, there is nothing on the way.
Maximize your glass and view space by making your home more energy efficient. Get brand new Exclusive Unishield vinyl replacement picture windows! Schedule a FREE no obligation estimate today, and let us show you the different options on our company's services.
Bay & Bow Windows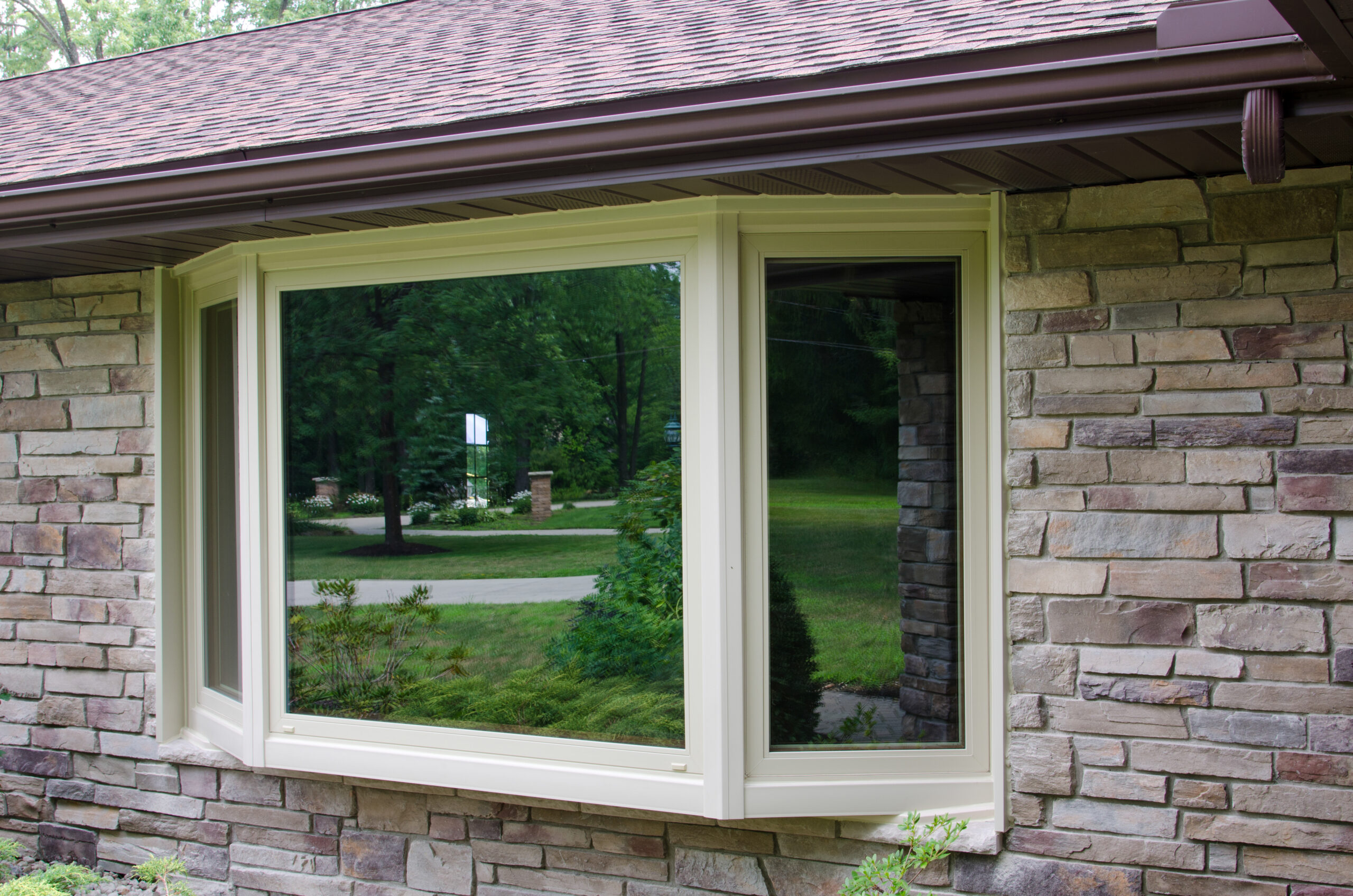 A new bay or bow window combines the easy maintenance of vinyl mixed with the beauty of a wood box. The biggest difference between a bay and bow window is the outside angle the window provides. Bay windows have a rectangular angle while bow windows have a more circular angle. Both bay and bow windows need to be composed of a minimum of 3 windows to allow the angle in the outside of the home.  Most people that consider bay or bow window options, like the bay or bow additional sit to have an extra space in the front of their window to place some pictures, add new decorations, or have a place where their pets can enjoy the sun and the view. In addition to that the shape and the glass space a bay and bow window provide to the home provide an extra flavor to the house.
If you want to bring the WOW factor to the interior or exterior of your home with a bay or bow window let us help you! One of our designers can show different options available and answer any question you may have, so you make your home look the way you and your significant other want to look! Everything starts with a FREE no obligation estimate! Make your home scream wow with an Exclusive Unishield Window bay or bow window and be the new eye catcher of your neighborhood!
Garden Windows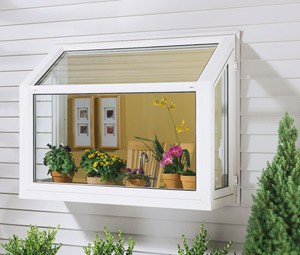 Vinyl garden replacement windows have been designed for the passionate gardener homeowner. They are so unique and rare that when somebody is considering buying a garden window that automatically makes that person stand out from the ordinary. A garden window set you free to have your own organic spices available all your time. Without going to the store you can store the freshness of basil or parsley growth by you within reach of your window. Another benefit about garden windows as their name says provide you gardening experiences. Even if it is not for food, you can always keep your favorite type of plant in front of you. Most garden windows are located in kitchens, so homeowners have easy access to water for their plants. Vinyl replacement garden windows are that one in a million home upgrade. Available in tan or white, can make any kitchen or other part of your home unique. Read more on the average kitchen garden window cost.
Feel free to design your own garden by your kitchen sink! Make your home an impossible miss house, increase the equity of your home and boost your pride of ownership by converting your old kitchen window on a brand new Exclusive Unishield vinyl garden window! Let us show you how we are different and get an exact price that same day! Schedule a FREE no obligation estimate today and let one of our home designers help you build your custom fit garden window!
Other Windows Styles (hoppers, awning, specially shapes)
Nowadays there are so many options available in the market that the classic style windows are not enough to accomplish special shapes to fit the home or the likes of homeowners. For all these reasons the window industry has made available other window styles. Hoppers and awnings are popular basement windows. A different alternative from the glass block windows because hopper and awning windows allow the resident to open and close them. These type of windows are particularly small and are designed specifically to allow air to flow in normal enclosed spaces.

Other window styles available are the specially shaped ones. Specially shapes are picture windows shaped differently than a square or a triangle. The most famous are the half rounds in the top of any of the other styles of windows shown before, but there are so much more, such as: eyebrow windows, octagon windows, trapezoid windows, extended leg windows, quarter rounds, and others. These windows are designed to offer certain rooms of a home more uniqueness and elegance.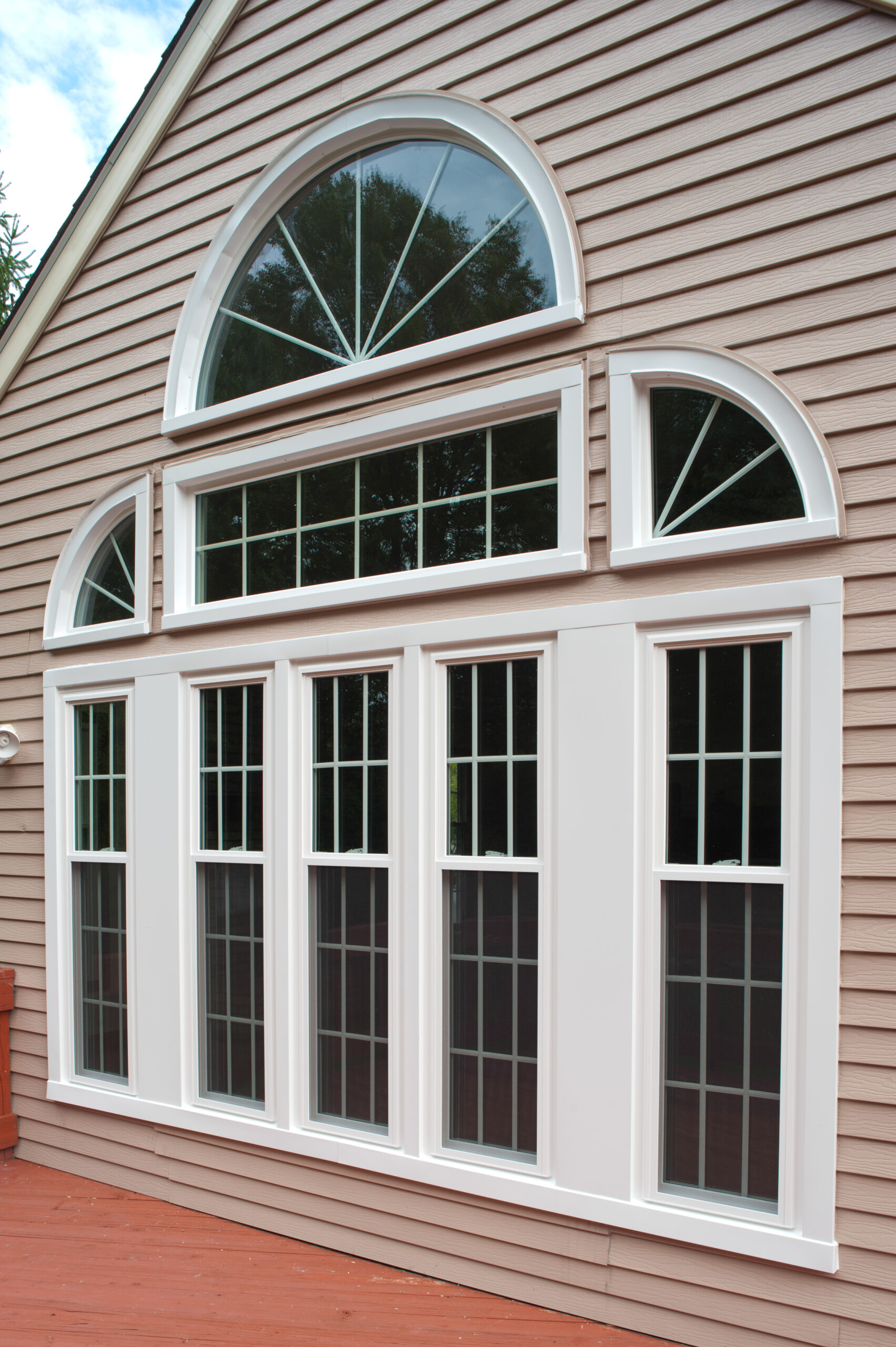 Pick up your perfect options on your brand-new replacement windows in Cincinnati, OH and Northern Kentucky. Let us help you on the way and explain the difference in different styles, colors, performance, quality, glass packages, any other product or services available in the window replacement market. We offer various styles of windows, doors, roofing, and siding to make your home the best it can be. Everything starts with a FREE estimate with no obligation from the comfort of your home, so we can understand what you want and provide an exact price that you can see that very same day. Our full window replacement designing experience will give you the peace of mind you are in control of everything with the support of a highly specialized window company based in Cincinnati!