Kitchen Garden Window Cost For Install Replacement
Feb 11, 2022
What are the Most Energy Efficient Replacement Windows?
Do you want to add a beautiful, three-dimensional garden window to your kitchen or home, but you're on a tight budget? If so, you've come to the right place. Here at Universal Windows Direct, we're one of the leading local contractors for windows, doors, gutters, roofing, and siding because our customers know we're the home improvement professionals they trust.
We specialize in creating beautiful, one-of-a-kind garden windows for our customers in the Cincinnati-Dayton area. We're also proud to say we have the most competitive local rates for installation services, so we can work with budgets of any size.
Every customer receives exceptional quality workmanship with our window replacement and professional installation services.
You just can't find the quality and personal touch we offer in local stores, so contact us today to get a free, no-obligation quote or to learn more about how our products can completely transform your home.
What Are Some Popular Window Styles?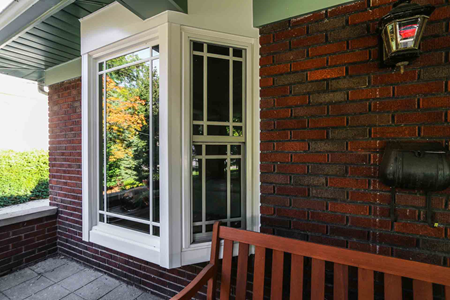 Fixed Garden Windows
One popular option for homeowners here in the Cincinnati-Dayton area is fixed garden windows. You can even install this window in place of an existing window to create a three-dimensional work of art during your home improvement project.
Installing this type of window gives you plenty of display space and excellent insulation since the glass doesn't open at all. The fixed style can even help you save money on your energy bills due to this style's superb energy efficiency.
Combination Garden Windows
A combination garden window is a smart investment because it offers terrific ventilation. You can get the side panels made from tempered glass and choose from a push or crank-style operation. Since the window opens, it gives your home increased airflow and ventilation.
Garden Window Features and Options
If you want to get new or replacement window services, Universal Windows Direct has the skills you need. We've got a massive selection of greenhouse windows suited for any home improvement project, no matter the size or complexity. You can choose the window trim, glass clarity, level of thermal insulation, and whether you want grey glass, insulated glass, or clear glass. We'll also help you select the style, color, and finish of the grilles.
Frames and Hardware
This three-dimensional window style comes with a variety of materials for frames and hardware, including aluminum, wood, vinyl, fiberglass, and more. You can also choose from hardware in silver, gold-tone, brass, bronze, or even a hammered metal finish that will look amazing when it's installed by our professionals.
We'll also help you choose the right style. For example, those who live in moderate climates may want to consider combination style rather than fixed style.
No matter what kind of remodeling project you have in mind, a kitchen garden window is a great choice and will complement your home perfectly.
Glass and Grilles
You can also select custom glass and grilles for your garden window replacement project. We'll help you choose a custom opacity, and you can decide between frosted or transparent glass. Then, you can choose among grille styles to find the perfect way to complement the interior of your home.
If you want a replacement the same size as your current window, we can install the new one to prevent leaks and to make it fit precisely so that it looks similar, but with a three-dimensional style that makes a perfect place for your plants. Then, you can pick the new style of hardware and grilles you want to match your existing decor perfectly.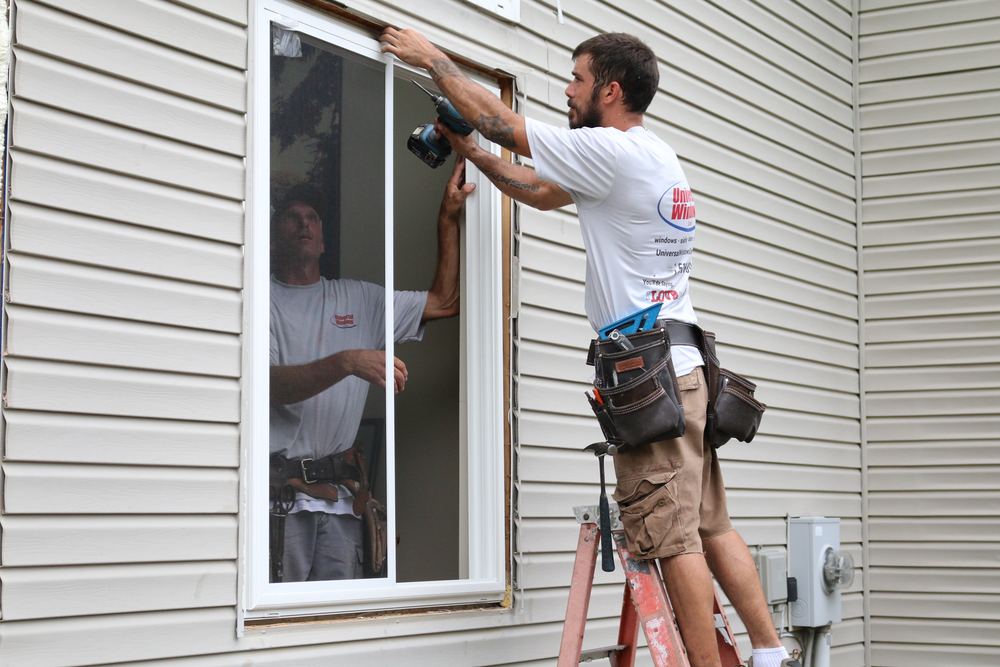 Pros and Cons of Garden Windows
There are tons of advantages to installing a garden window that help offset the total cost. For one, you get a beautiful room in your home with tons of light and a gorgeous, three-dimensional window.
Installing a garden window is a great way to create a thriving indoor window garden where you can grow spices, herbs, veggies, and plants, even flowers. While a bay window is always a tasteful choice, our garden styles are even more popular, especially vinyl garden windows, which are available in virtually every color you can dream of.
If you have an old window that you want to replace during your home improvement project, consider switching to a greenhouse window to give your house and kitchen tons of light and fresh air.
Garden Window Costs
Garden windows cost anywhere from $2,000 to $7,000, depending on the size, material, and complexity of the style you choose.
According to HomeAdvisor.com, the average cost for garden window installation is about $3,500, whether you're getting replacement windows or something brand new. Garden window prices and installation costs also vary based on the type of glass and labor costs for the entire project.
Factors That Affect Garden Window Costs
The average installation cost for your new garden window can vary based on a few different factors, including size, quality, features, and the room. For instance, if you want vinyl, it will probably cost less than a wooden replacement window project.
Other factors that can affect cost include the type of finish you want and whether you're going to choose fixed style or combination style. Generally, fixed style is a bit cheaper because it doesn't have any moving parts. Ultimately, it's up to you to decide which style is best for your home and garden needs.
Frequently Asked Questions
If you're going to start a new greenhouse window installation project, you can expect to pay anywhere from $2,000 to $7,000, with the average cost being about $3,500. The final cost will ultimately depend on the complexity, size, and type of project at hand.
This window style is definitely worth the cost, but you have to find the right local contractors to install your new window properly. Otherwise, you risk having problems with leaks or faulty seals down the road. Ultimately, with all the extra storage space and room for herbs, veggies, and flowers, garden windows are a great addition to any household.
Yes, garden windows can increase the value of your home. By adding a three-dimensional garden window to your home, you can boost the resale value and add tons of curb appeal at the same time. They're a great draw for potential buyers if you ever want to sell your house.
No, Home Depot only has standard-style windows. Even if they did sell garden windows, it would be extremely difficult to install the window properly without any professional help. Also, you'd be putting yourself at risk for problems down the road (like leaks or cracks) if it weren't installed properly.
Here at Universal Windows Direct, we have the high-performance, beautiful garden windows you want to elevate your home to the next level. Plus, you get a customized experience every time you choose our company. We genuinely care about our customers and want them to be satisfied with our workmanship.
We're the leading local contractors in the Cincinnati-Dayton area for window sales, installation, and replacement, so call us today at (513) 755-1800 and get a free, no-obligation quote for your home.