Vinyl Replacement Windows At Best Price
Feb 14, 2022
Custom Vinyl Replacement Windows Installation at the Best Price in Cincinnati
The greater Cincinnati area is growing continuously and its real estate market as well. For homeowners who live in Cincinnati and surrounding areas, there hasn't been a better time to improve their homes with high-quality energy efficiency products. Although there are several home improvement products to choose from, vinyl replacement windows are one of the products with the highest equity increase ratio and energy efficiency paybacks for homes. However, there are a few things that homeowners in Cincinnati should know before making any decisions.
The Differences between Vinyl Replacement Windows
When a homeowner is searching for replacement windows a common question is whether vinyl replacement windows are any good. The answer to that question could go either way. There are very good quality vinyl replacement windows in the Cincinnati market, and there are others that even look similar to the high-end windows that do not bring as much value for the home in terms of energy efficiency, durability, maintenance, and performance. Different factors such as proper glass Low-e treatment, correct argon gas glass insulation, type of spacer used to seal the glass, type of vinyl used, customization of the product, installation process, reputability of the company, warranty, and other factors will determine if a specific vinyl replacement window will satisfy the homeowners' expectations. As a matter of fact, those requirements not only apply to vinyl replacement windows, but also to any wood windows, fiberglass windows, or any other type of material used to build replacement windows.
If you want to learn more about the difference in quality on replacement windows in Cincinnati, schedule a FREE no obligation estimate with one of our home designers, so we can share more in detail all the different options available for you to choose from and the impact they will have for you and your home.
Double Pane vs Triple Pane Replacement Windows
There has always been a big debate in the Cincinnati area about whether to get the  double pane vs triple pane glass replacement windows. The truth is that both, double and triple pane glass replacement windows, add energy efficiency benefits for this area of the country. More important than the number of glass' panes is the way those panes are sealed together. The seal or the spacer of the glass is the most important part of the window because it is responsible to keep the insulation properties of the glass and prevent moisture, mold, mildew, allergens, bacteria, viruses, or any other outside elements to get or grow in between those panes of glass. Although Cincinnati experiences four seasons through the year, as long as the seal or spacer is not a conductor of energy, a double pane window will last and perform through the past years. The triple pane glass window option is available in the market. However, if it is paired with an inadequate type of spacer, such as a metallic spacer, it would not guarantee the performance, durability, or energy efficiency benefit.
At Universal Windows Direct, we offer double and triple-pane glass replacement windows options, all sealed with Super Spacer. If you are interested in learning the performance, durability, energy efficiency, and warranty differences between conductible metallic spacers and warm edge spacers like Super Spacer, schedule a FREE no-obligation estimate with one of our home designers and choose the type of window you want performing in your home!
Vinyl Replacement Windows Styles and Options
Replacement windows come in a variety of sizes, styles, and custom options that could be built specifically based on the home style and the owners' preferences. The first requirement to make all that possible is to consider a company that only makes custom home improvement products because the attention to detail and the quality orientation is extremely different from big box retail stores and their objectives. While a custom home improvement product company is solely orientated on customer satisfaction and personalization, a big retail store is mainly focused on dispatching pre-made products out of their warehouses as quickly as possible. One of the benefits of choosing custom replacement windows is that you not only control the exact look of the home, but you also get energy efficiency benefits that can only get accomplished by the correct size window plus a professional installation.
In the window replacement world, there are many styles of windows to choose from: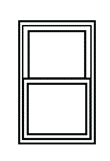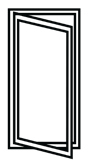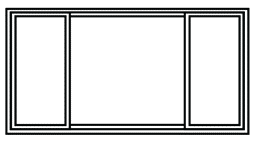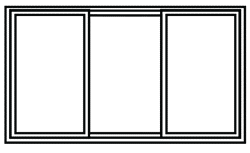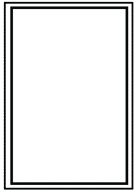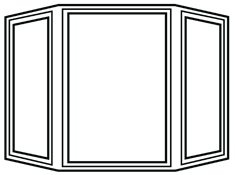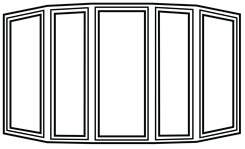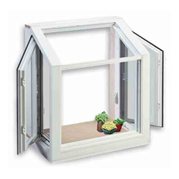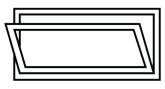 Other Window Styles (hoppers, waning, specialty shapes)



Let us help you choose your perfect style. Schedule a FREE no-obligation estimate today and design your dream home by doing brand new replacement windows.
After learning more about vinyl replacement windows and you want to enhance the appeal, increase energy efficiency, make home maintenance easier, and have control over the design of your brand-new replacement windows project, Universal Windows Direct can help out. One of our home designers will be more than happy to show you and walk you through different styles of windows, and answer any question about any particular option or color you would be interested to add to your replacement windows project. Schedule a FREE no-obligation estimate today, which will be good for a full 30 days!