Full Frame Window Replacement vs Insert
Feb 11, 2022
Insert vs. Full-Frame Window Replacement: Benefits, Limitations & Costs Comparison
If you need to replace a window in your home—or all your windows, one of the first choices you'll need to make is what type of replacement you want: full-frame or insert window replacement. Both options have unique benefits and limitations, depending on your budget. Let's take a closer look at full-frame window replacement vs. insert window replacement. That way, you have all the information you need to make an informed decision.
What Is an Insert Window Replacement?
With an insert replacement, rather than replacing the entire window frame, a new window unit is placed within the existing frame of the current window.
Benefits
Insert windows are easier to install and require less material. That means lower installation costs and a quicker turnaround. In fact, installing insert windows costs roughly half the price of replacing full-frame windows.
The replacement windows will also be the same size and shape as the originals. Inserts allow you to maintain the original look and feel without sacrificing style. Also, it is a less invasive installation option, so it prevents possible damage in the house structure provoked by installation errors or accidents.
Limitations
While they are cheaper upfront, window inserts have some disadvantages compared to their full-frame counterparts. For starters if you choose pocket window installation, don't expect the same view. The insert will reduce the amount of visible glass. This effect can make your new windows feel smaller than they are.
Secondly, pocket window replacement requires leaving the existing wood casings in their place. At some point, you may need to replace them which could cost a little more money.
Tell Me More
Most experts only recommend insert windows if the existing frame is square and level with no water damage. However, if you have wood windows and the existing frames are in good shape, window inserts are an excellent option. They work well to fix a single window with broken glass or to replace multiple windows while maintaining their size and operating style. The installation process is fast and hassle-free, and costs are generally lower.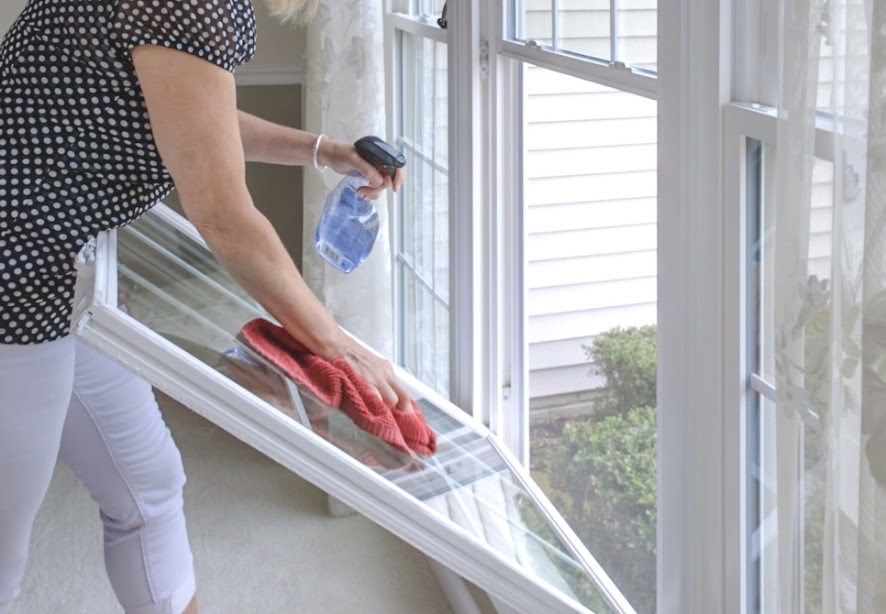 What Is a Full-Frame Window Replacement?
Full-frame window replacement is exactly what it sounds like. The entire window frame is removed and replaced.
Benefits
Full-frame replacement comes with several notable benefits over inserts. For instance, the installation process allows your installer to correct any problems with your existing window frame, such as water damage on the sill or trim.
Full replacements also have a perfect sash-to-frame fit that eliminates any gaps or holes between the new window and the existing frame. Not only does this sash-to-frame fit improve energy efficiency, but it reduces maintenance costs.
Full replacement won't compromise your visible glass space, either, and you can change the size, shape, or style of the window. If you have wood windows, full-frame replacement presents an outstanding opportunity to make the switch to energy-efficient vinyl windows.
Limitations
Full replacement has various advantages over pocket window replacement, but it does have drawbacks. The installation process takes longer and is messier—expect to have a temporary hole in the side of your house.
Replacing the entire window might stretch your budget, too. These window replacements can cost twice as much as alternative options, and costs only go up if you decide to change the window shape or size.
Tell Me More: How Do You Install Full Frame Replacement Windows?
When installing a full-frame replacement window, the existing window is removed entirely. If the replacement is the same size, the new window frame is fitted in the hole, secured, and sealed. If the new window is different, your contractor may have to cut studs, existing trim, and siding, or build additional support and add new trim.
The right time for full-frame window installation depends on context. What condition is the existing window frame in? Do you have strong preferences for your home's energy efficiency?
Full-frame replacement stands out as the superior option if you have a rotted window frame or sill. The installation process allows for the removal of any damaged wood, mold, mildew, or water damage. That way, the new window isn't installed in a damaged frame. You get a fresh start, but it also requires more spending.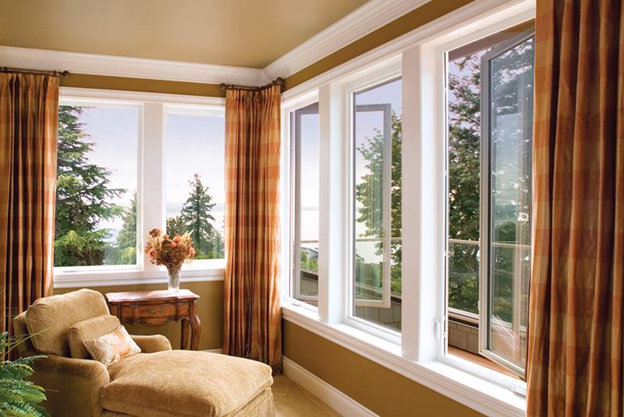 Looking for More Guidance?
Want to learn more about the differences between full-frame and insert window replacement? Need help replacing windows in your home? Our friendly team at Universal Windows Direct is standing by to help. We have more than 25 years of industry experience handling projects of all sizes and scopes. Discover why we're one of the most trusted names in insert and full-frame window installation—contact us today.
Frequently Asked Questions
When should a full-frame window be replaced?
The average residential window has a useful life between 15 to 30 years. If you maintain your existing windows well, you can extend their lifespan by several years. Consider a full-frame window replacement if you notice:
Drafts in your home
Damaged window frames
Hard-to-close locks
Condensation on the panes
Rising energy bills
Lack of soundproofing
Lack of curb appeal
If you are unsure about your windows' condition, feel free to contact our team at Universal Windows Direct. Our experts can examine the upper sash, lower sash, sill, and exterior trim to help you determine if it's time to replace the old frame.
What is the difference between replacement windows and inserts?
Full-frame window installation involves removing and replacing a frame's interior and exterior trim, while an insert only involves replacing the sash, hardware, and covers. The full-frame replacement process is more complex and labor-intensive than installing inserts. However, it's the recommended method if you want to maximize glass space.
Are window inserts worth it?
Window inserts are worth it under the right circumstances. The insert window installation process requires less material and comes with lower labor costs than full-frame replacement. They're a less expensive way to reduce outside noise and boost your property's energy efficiency.
Even so, insert replacement windows won't work in every situation. If your existing frames are wood, you'll need to opt for a full replacement. Likewise, if they are damaged, you're better off installing new windows entirely. Additionally, window inserts may reduce the visible space in your original frame.
How much does it cost to replace a full-frame window?
Full window replacement costs range between $600 and $2,500 per window without including the product/warranty. The price will vary depending on the materials, size, customization, and installation method. However, if you want a retrofit replacement window, you can expect closer to $250 to $500 without including product/warranty.