Insert Pocket Frame VS Complete Window Replacement
Feb 11, 2022
What are the Most Energy Efficient Replacement Windows?

If you are interested in replacing your windows, but are unsure of which  replacement, schedule a FREE no obligation estimate today. Let one of our home designers guide you towards the best
 installation process
 for you and your home.
Insert/Pocket Frame Window Replacement Installation
An Insert or Pocket Frame Window Replacement Installation is a process that consists of leaving the original window frame in its place, and setting a new replacement window. The process is done without disturbing the original frame, the exterior window sill, the interior trim, or the exterior brickmold. The Insert or Pocket Window Replacement Installation is highly recommended.
On average 90% of window replacement projects can be executed using this specific type of installation processes. It is recommended to choose an insert/pocket frame window installation process, because it avoids collateral unpredictable damage. The process not only avoids parts that correspond to the window project, but to the house exterior itself. Siding, walls, drywall, paint, wood and other parts on the house may be affected when the old frame of a window is disturbed.
An Inshttps://universalwindowsdirectcincinnatidayton45241.dev19.sociusinc.com/siding/ert/Pocket Frame window replacement installation paired with a custom-made replacement window is more likely to avoid home collateral damage. This is due to the custom window being manufactured to fit or be inserted exactly inside the pocket of the existing window. Homeowners often think they need a full frame window replacement installation when they see rot on the exterior sills or the brickmold of their existing windows. However, an insert/pocket frame window replacement installation can be performed even if there is existing rot on the exterior windows sills, brickmold, and the interior wood trim.
A new window, as long as it is custom made, can still be inserted on the original pocket without disturbing the existing frame. Even when some portions of the existing external and internal parts of the window are presenting rot deterioration. As long as the side jambs are not affected, and it is not an extensive rot situation causing insulation issues and energy efficiency concerns, it is still recommended to use an Insert/pocket frame over the full frame window replacement installation.
The solution to rot on the exterior sill or brickmold is to wrap the whole exterior frame with a new metallic coil that matches the window color. When there is rot on the interior trim, all that old trim can be replaced with new trim without disturbing the walls and paint.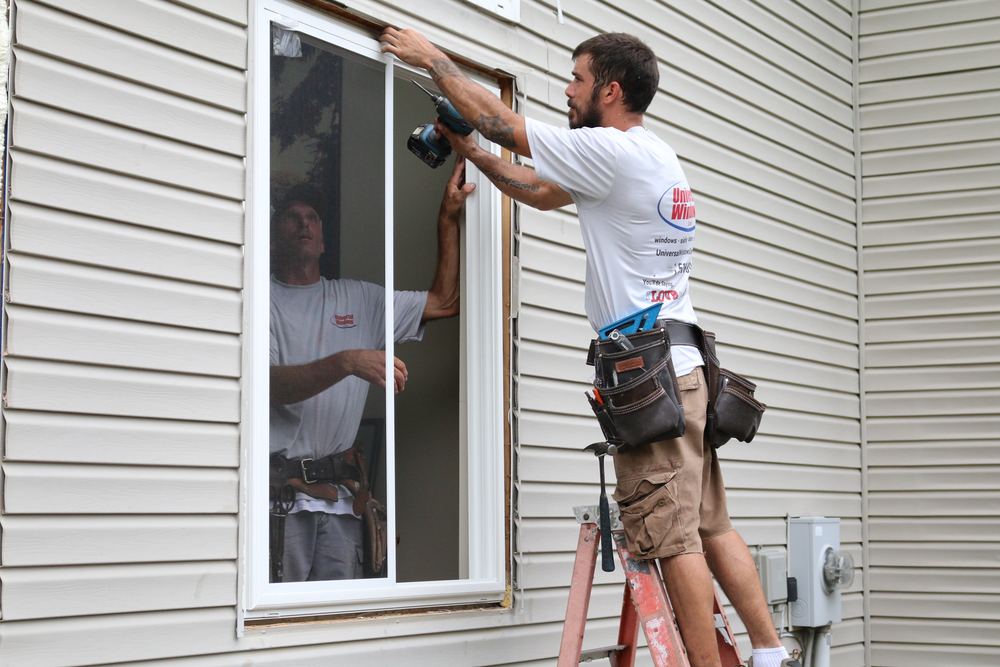 Full Frame Window Replacement
Full Frame Window Replacement is a remodeling process of setting a new window where the original frame is pulled out. In full Frame window replacement installation the old window is torn out from the opening. Other parts including the inside casing, inside trim (stools and apron), exterior brickmold, exterior siding, interior wall and house drywall may be torn out.
The need for a full frame window replacement is if there is extensive rot through the interior frame of the window. If the raw structure of the frame needs to be fixed, full frame window replacement may be done. A pocket or insert window replacement installation is completed in almost every other situation. The reason why a full frame window replacement is not typically recommended is because it requires additional remodeling work that is not part of the window replacing project. Trades like carpentry, siding, drywall expertise, painting and may be involved. Not to mention the risk of undetected damages could create future problems in the overall structure of the home.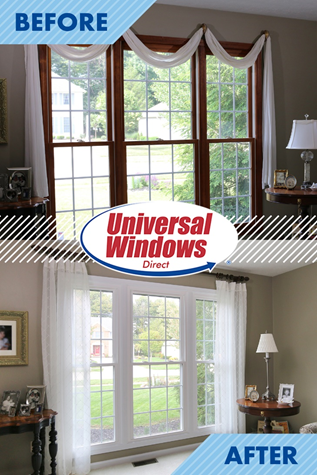 If you want to have your windows replaced by a specialized window company without unnecessary remodeling expenses, schedule your FREE no obligation estimate. Design your dream window replacement project without creating unexpected messes!